Lamar Jackson expressed his anger about Louisville's ranking with one fitting tweet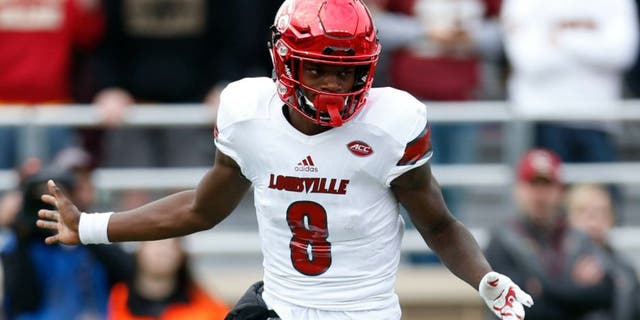 Lamar Jackson is the runaway leader for the Heisman Trophy, but his Louisville Cardinals will need plenty of help if he is to play for even bigger hardware.
That's because Louisville remained on the outside looking in when the College Football Playoff committee released its latest rankings on Tuesday night. The Cardinals are fifth in the rankings -- up one spot from last week -- behind No. 1 Alabama, No. 2 Ohio State, No. 3 Michigan and No. 4 Clemson. And they are just one spot ahead of potential Pac-12 champion Washington, which very well could leapfrog Louisville in the near future.
Jackson's reaction -- posted shortly after Louisville's ranking was revealed -- speaks volumes:
The problem? Louisville has just one win over a Top 25 team (Florida State), while the four teams ahead of it have played tougher competition. And the committee is unlikely to be impressed if the Cardinals, who lost to Clemson earlier this season, win out against Houston and Kentucky -- despite the margin of victory in those games.
For now, Jackson will have to hope for some help, and keep shaking his head.