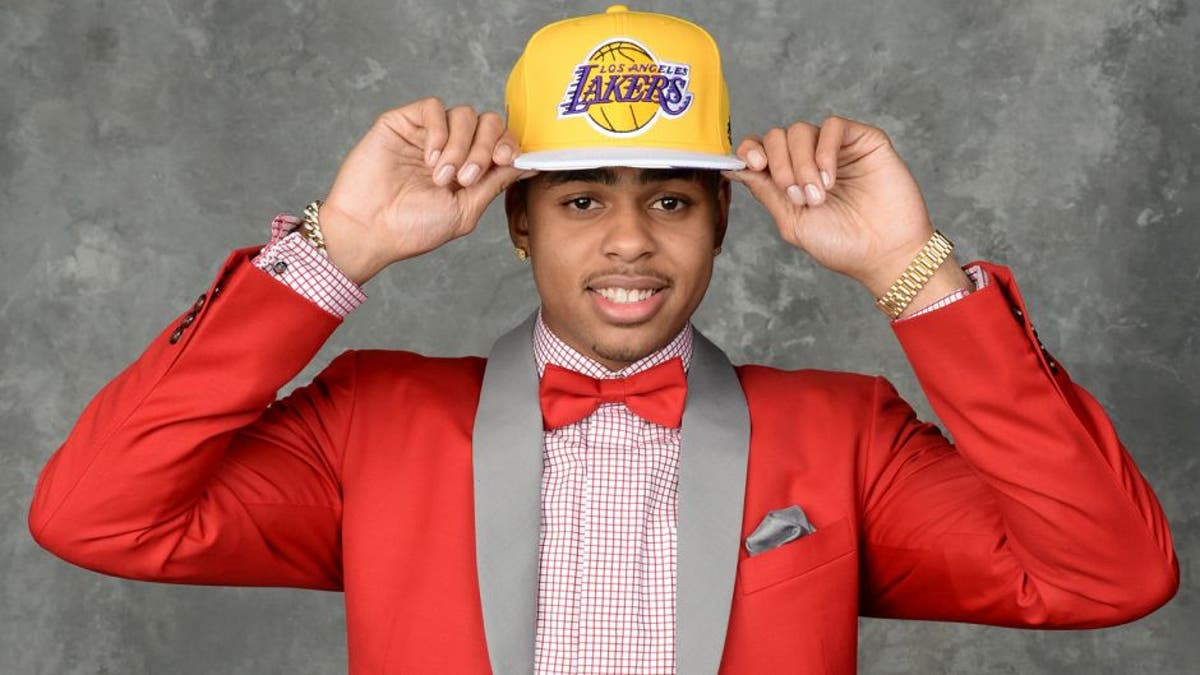 He says that he's not had much of a chance to interact with Kobe Bryant. But Los Angeles Lakers rookie D'Angelo Russell is already saying things that could endear himself to the future Hall of Famer.
Over the weekend, Russell appeared on SiriusXM NBA Radio's NBA Today, where hosts Justin Termine and Noah Coslov told the point guard that they'd had Mitch Kupchak on the show recently, who said that Bryant is infamously hard on rookies. It's something Russell has heard, too, but he's yet to experience it. As he's mentioned before, he told NBA Today that he hasn't met Bryant yet, and that they've only spoken briefly on the phone.
Russell then gave a pretty decent Bryant impression, before answering what it'll mean to play alongside a legend:
"He was my Michael Jordan. I didn't grow up watching Michael Jordan. I didn't grow up watching Magic Johnson, Byron Scott, Larry Bird, I didn't get to watch those dudes. So when I was growing up it was Kobe, Allen Iverson, Tracy McGrady, those dudes, so to get the opportunity to play with him for his last years is a highlight of my life definitely."
Russell, who was born in 1996, would have been seven years old when Jordan retired, let alone Scott, Bird or Johnson. And with apologies to Iverson and McGrady -- great players in their own right -- those two don't really hold a candle to Bryant's success and mythology.
It's a dream come true for Russell. Let's see if he still feels that way the first time he feels Bryant's venom.
(h/t SiriusXM NBA Radio)