LA Rams raise more than $1 million for California wildfire victims
The Los Angeles Rams stepped up to help their neighbors affected by the deadly wildfires in California, raising $1.1 million for victims, according to multiple reports.
The NFL team held a telethon on Wednesday night to raise money for a wildfire relief fund – partnering with the United Way of Greater Los Angeles, USA Today reported. It was aired lived by CBS2 and KCAL9 in Los Angeles.
Additionally, the Rams gave The Rams also gave complimentary tickets to first responders and victims of the disasters in Southern California, CBSLA reported.
The wildfires in Northern and Southern California have killed more than 60 people and destroyed thousands of homes also prompting the evacuation of hundreds of thousands.
At least 56 people were killed in and nearby the town of Paradise, which was leveled by the fires. It is the nation's deadliest wildfire in a century.
More than 5,000 fire personnel are battling the blaze that started a week ago and has displaced 52,000 people. Authorities also raised the number of homes destroyed by the wildfire to 9,700.
Officials said they have a missing persons list with 631 names on it. The high number of missing people probably includes some who fled the blaze and don't realize they've been reported missing, Butte County Sheriff Kory Honea said. He said he's making the list public so people can see if they are on it and let authorities know they survived.
"The chaos that we were dealing with was extraordinary," Honea said of the early crisis hours last week. "Now we're trying to go back out and make sure that we're accounting for everyone."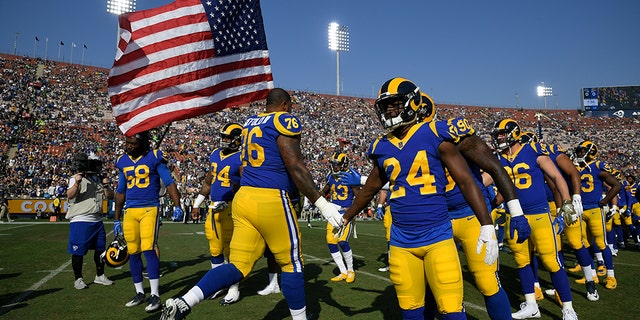 The Rams canceled practice last week after a wildfire forced about 20 players and coaches to evacuate their homes. Just one day after the Rams were stunned by a mass shooting less than five miles from their training complex in Thousand Oaks, they were forced to make big changes in their normal game-week routine by two wildfires burning in Ventura and Los Angeles counties.
The Rams (9-1) and the Kansas City Chiefs (9-1) will face off Monday night in a much-anticipated game in L.A. between the top two teams in each conference.
The Associated Press contributed to this report.