LA Kings defenseman Slava Voynov charged with felony domestic violence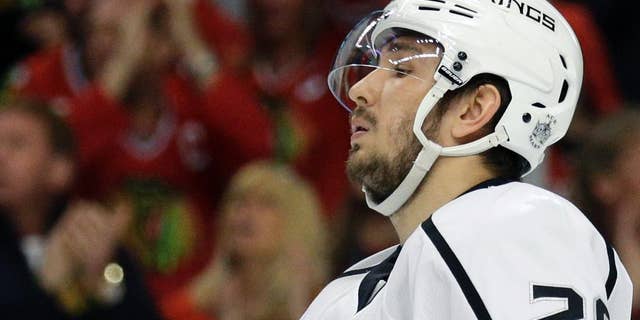 NEWYou can now listen to Fox News articles!
LOS ANGELES – Los Angeles Kings defenseman Slava Voynov has been charged with felony domestic violence.
The Los Angeles County district attorney's office announced the charge Thursday.
Voynov faces one felony count of corporal injury to a spouse with great bodily injury. The district attorney's office says Voynov "caused his wife to suffer injuries to her eyebrow, cheek and neck" during an argument.
Voynov has been suspended since his arrest early Oct. 20 at a hospital in Torrance, California. He had taken his wife to the hospital for treatment of injuries.
He will be arraigned Dec. 1 in Torrance.
Voynov is a two-time Stanley Cup champion who also played on the Russian team at the Sochi Olympics. He will miss his 14th straight game Thursday night when the Kings host Carolina.