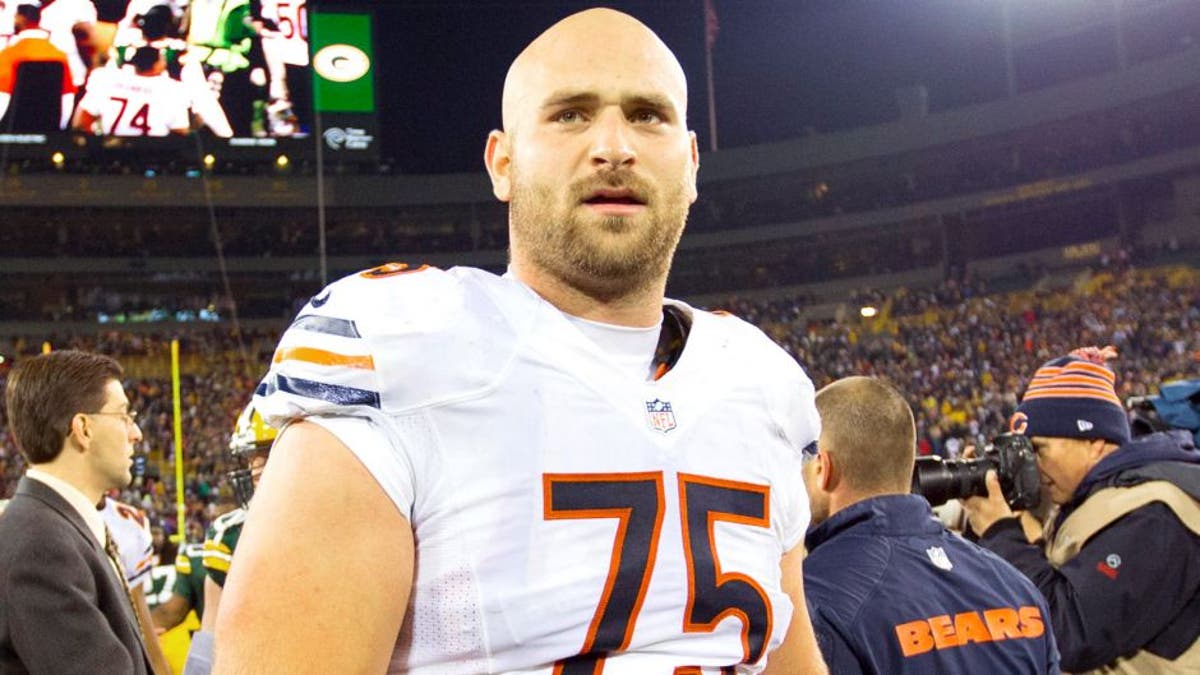 Every summer, the Green Bay Packers borrow bicycles belonging to young fans and ride them into training camp practice. It's one of the team's great traditions, like the Lambeau Leap and wearing cheesehead hats during games.
Well, Chicago Bears offensive lineman Kyle Long came up with an awesome twist to the rival franchise's tradition by riding a big wheel into practice over the weekend.
Long's big wheel is complete with a bell and red, white and blue handlebar streamers. At 26 years of age, the Pro Bowl guard still has plenty of kid packed into his 6-foot-6, 328-pound frame.
(h/t Bleacher Report)