Kurt Warner's son will play at Nebraska next season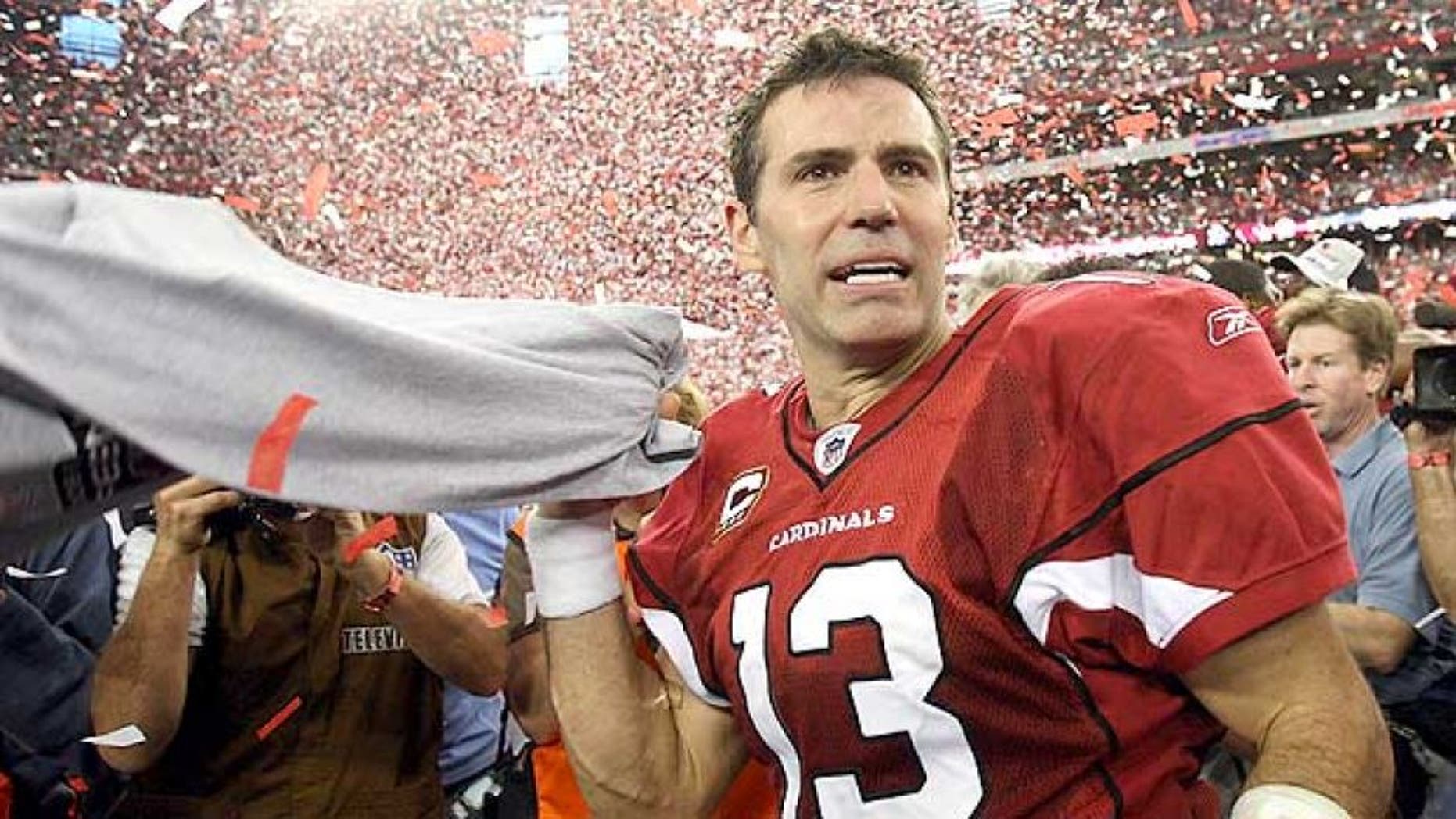 National Signing Day came and went earlier this month. And while Nebraska didn't sign the best class, it might have signed the most unique. Among the Huskers' 20 signees were Ben Miles (the son of Les) and Keyshawn Johnson Jr.
And on Friday we learned that the son of another famous football star will join them in Lincoln next year.
Kade Warner, the son of new Pro Football Hall of Famer Kurt Warner, announced his intention to join the Huskers as a preferred walk-on.
Kade isn't a quarterback like his father; he's a decorated wide receiver from the Phoenix area, where Kurt played with the Cardinals from 2005-09. Last season at Desert Mountain High School, Warner caught 83 passes for 1,062 yards and 14 touchdowns in just 10 games. He actually holds the Arizona state record with 241 career catches.
Despite all of that success, Warner had no scholarship offers. It was a Nebraska graduate assistant - who previously coached at Desert Mountain - who tipped off the Cornhuskers' coaching staff about him. Had Warner not chosen Nebraska, he also had the chance to walk on at Arizona State.
Although he isn't on scholarship, Warner might see the field in 2017. The Cornhuskers took one fewer scholarship wide receiver in this recruiting class than expected. Don't be surprised if Warner fills that role.