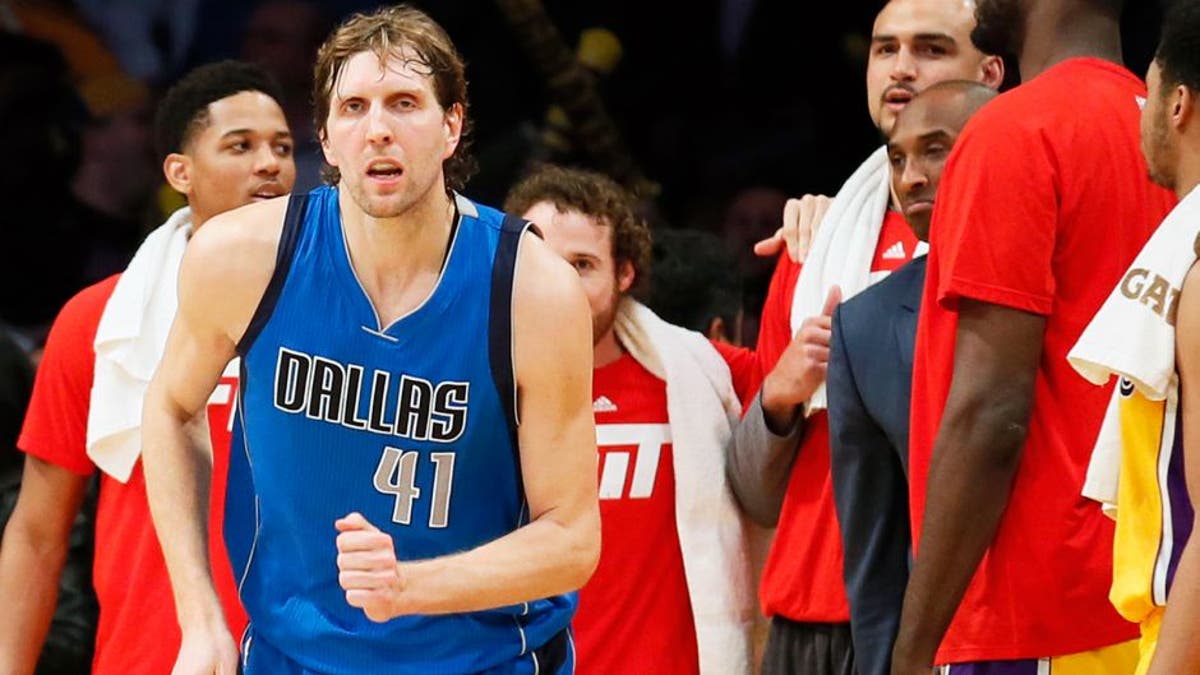 Kobe Bryant sat out Tuesday night's game vs. the Dallas Mavericks, and he had a front-row seat for Dirk Nowitzki's game-winning shot.
In fact, Bryant was his No. 1 cheerleader after Nowitzki hit a pull-up jumper over Julius Randle in front of the Lakers' bench.
Bryant also had a pat on the back for Randle after the rookie missed a potential game-winning three at the buzzer. Randle, though, just kept trudging to the locker room.
Maybe Kobe's not the most popular guy among his teammates. Especially when he pulls stunts like that -- €" or this:
Dirk showed respect right back to Kobe. "He's our Michael Jordan for my generation," Nowitzki said after the game. "He's one of the best to lace them up."
Rookie Larry Nance Jr., who gave Kobe his seat, also voiced his respect for Kobe.