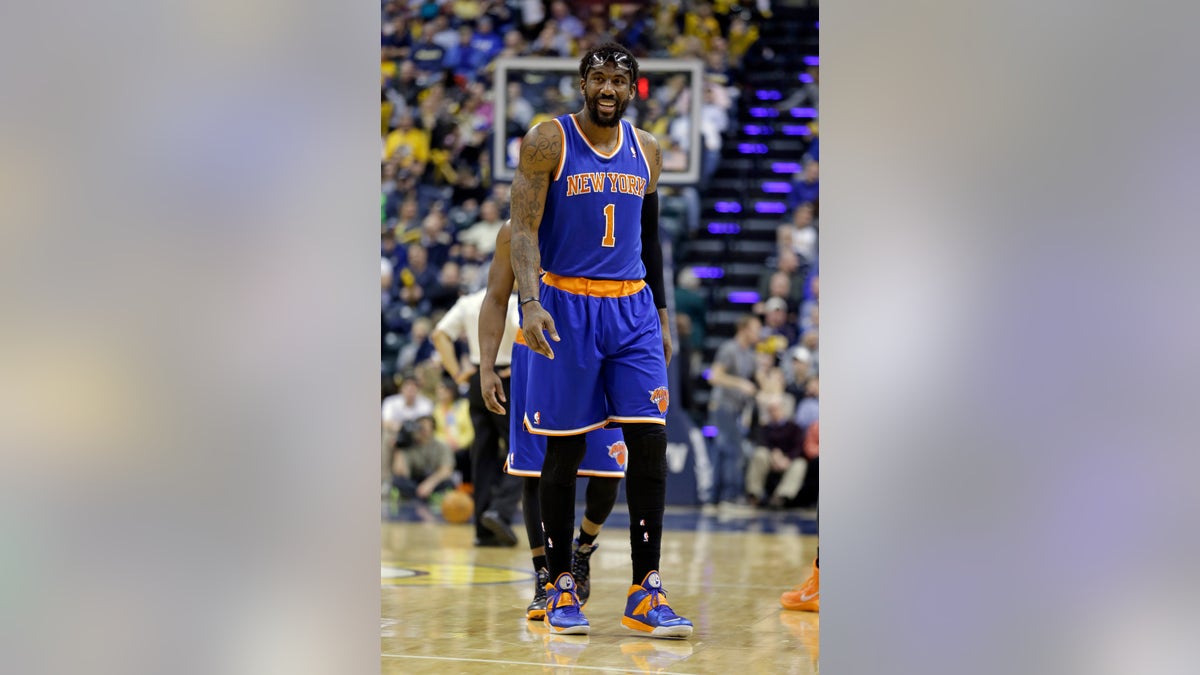 NEW YORK – The New York Knicks say forwards Amare Stoudemire and Kenyon Martin both could miss two weeks because of sprained left ankles.
Both players were hurt Thursday night in a 117-89 loss at Indiana and underwent MRI exams on Friday. The Knicks said Stoudemire's test also revealed a bone bruise, and Martin's confirmed tendinitis.
Martin was in the starting lineup recently while Tyson Chandler was ill, but had returned to a reserve role. Stoudemire, forced to play restricted minutes or sit out some games entirely earlier in the season after offseason knee surgery, had played in 14 straight games and scored more than 20 points in three of them.