Knicks guard Iman Shumpert returns against Bucks after missing 1 game with hip injury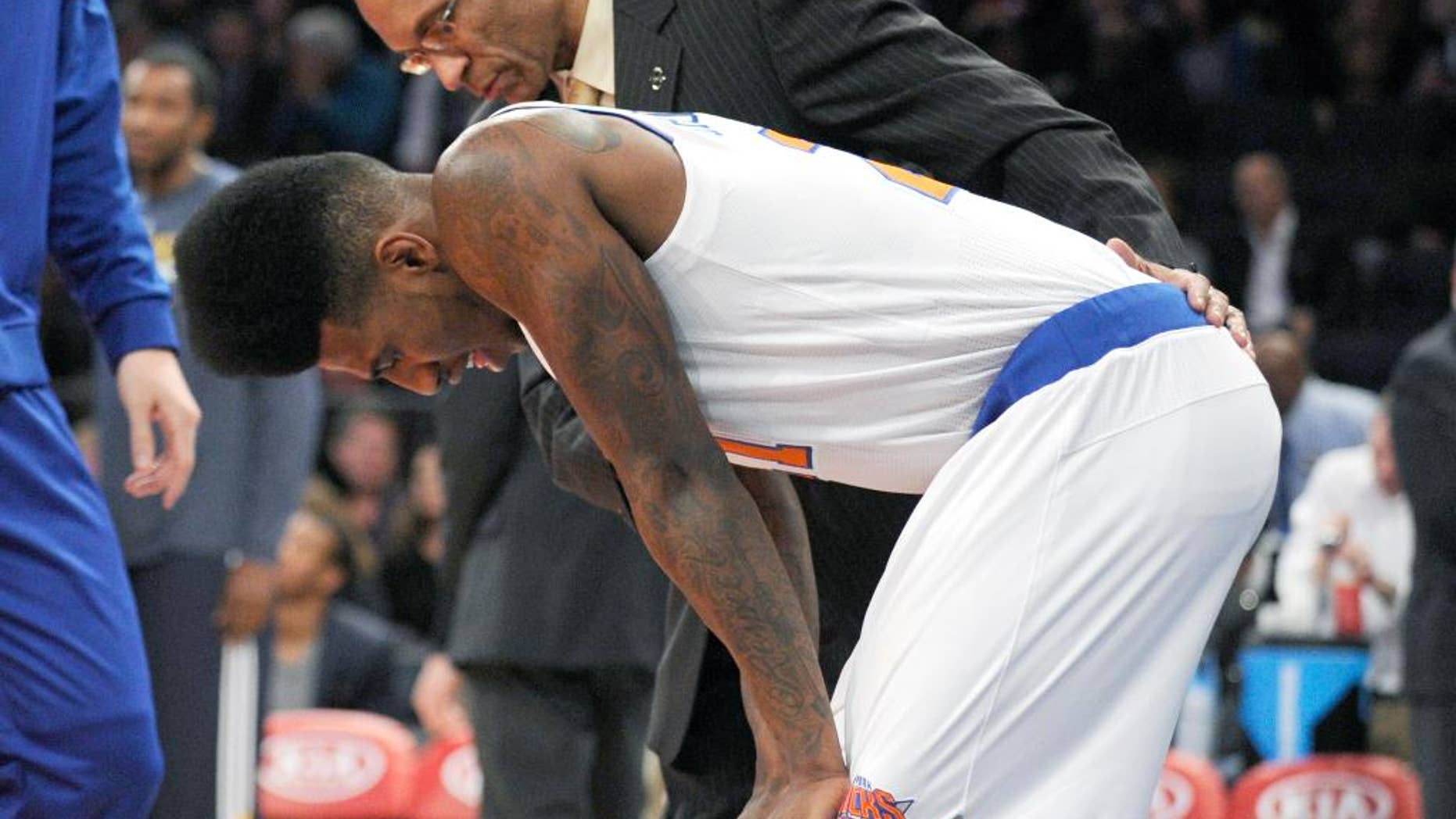 MILWAUKEE – Guard Iman Shumpert is returning to the New York Knicks starting lineup Tuesday night against the Milwaukee Bucks after sitting out a game with a right hip contusion.
Knicks coach Derek Fisher said Shumpert felt good and would not have a minutes restriction. The 6-foot-5 Shumpert is New York's second-leading scorer, averaging 12.4 points.
Fisher also said that he was told that rookie forward Cleanthony Early's surgery Tuesday on his right knee went well. Early is expected to miss at least a month.
The second-round draft pick out of Wichita State was averaging 2.7 points in 7.7 minutes.