Kevin Love points to Steph Curry when asked about being a defensive liability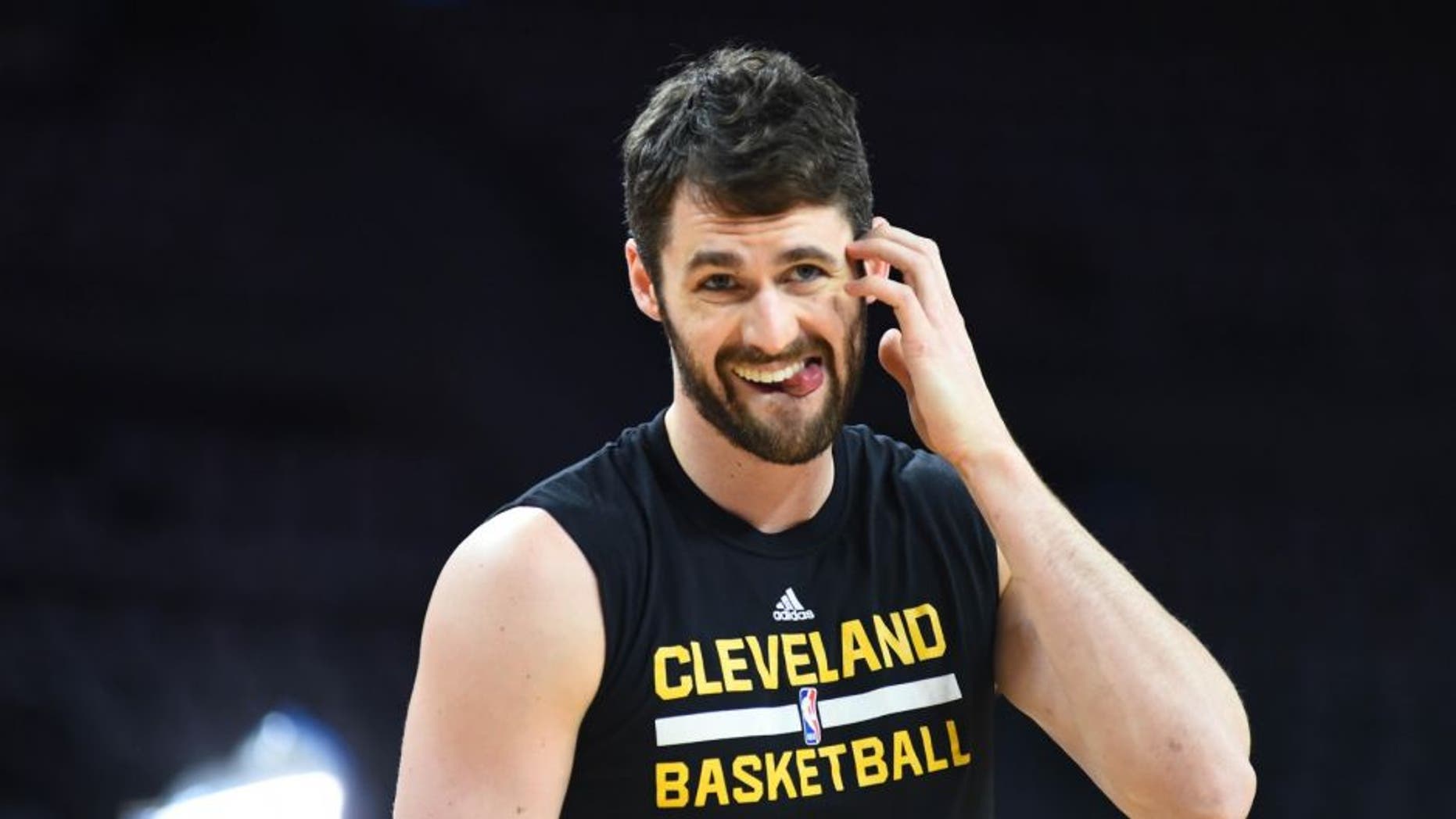 The Cleveland Cavaliers will have their hands full trying to keep up with the Golden State Warriors' seemingly endless array of 3-point shooters. A number of teams have opted to switch defensive assignments when the Warriors set screens, creating mismatches that can leave big men guarding Steph Curry or Klay Thompson.
If the Cavs decide to employ that switching brand of the defense, power forward Kevin Love's defensive shortcomings could be on full display on the NBA's biggest stage. But when asked about being a defensive liability a day before Game 1 of the NBA Finals, Love pointed to Curry as an example of how you can change your reputation on defense.
Curry did come up with some critical steals against the Thunder in the Warriors' comeback from a 3-1 series deficit in the Western Conference finals. But, for the most part, Curry was asked to defend Andre Roberson while Thompson was tasked with checking Russell Westbrook.
The Cavs probably will try to hide Love on the defensive side as much as they can. But the Warriors have exploited mismatches this season and probably will have the man Love is guarding set on-ball screens for Curry, hoping to get Love on Curry as much as possible.
We'll see if Love and the rest of the Cavaliers are up to the task of dethroning the Warriors when Game 1 tips off Thursday.