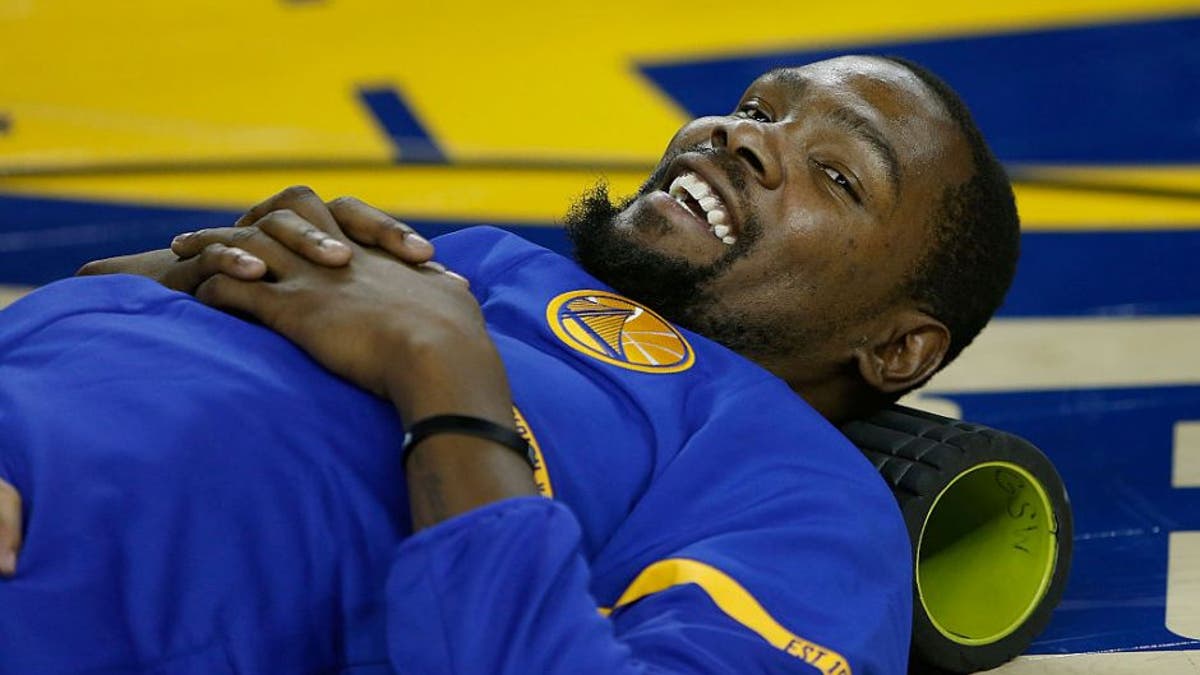 Kevin Durant helped spoil Drake Night in Toronto, scoring 30 points to go along with nine rebounds and six assists as the Golden State Warriors held off the Raptors on Wednesday.
After the game, Drake tried to get the last laugh on Durant, interrupting his postgame interview to greet the superstar forward. Durant didn't look too pleased, pausing to give the hip-hop star a long look.
Toward the end of the interview, Durant was asked about the trash talk between him and Drake to which Durant said, "I don't give a damn about no Drake Night."
Upon closer inspection, it looks like Durant was just joking. But maybe Drake should lay off talking trash to four-time scoring champs. Just a thought.