Kevin Durant gives Warriors edge in NBA Finals Game 1 win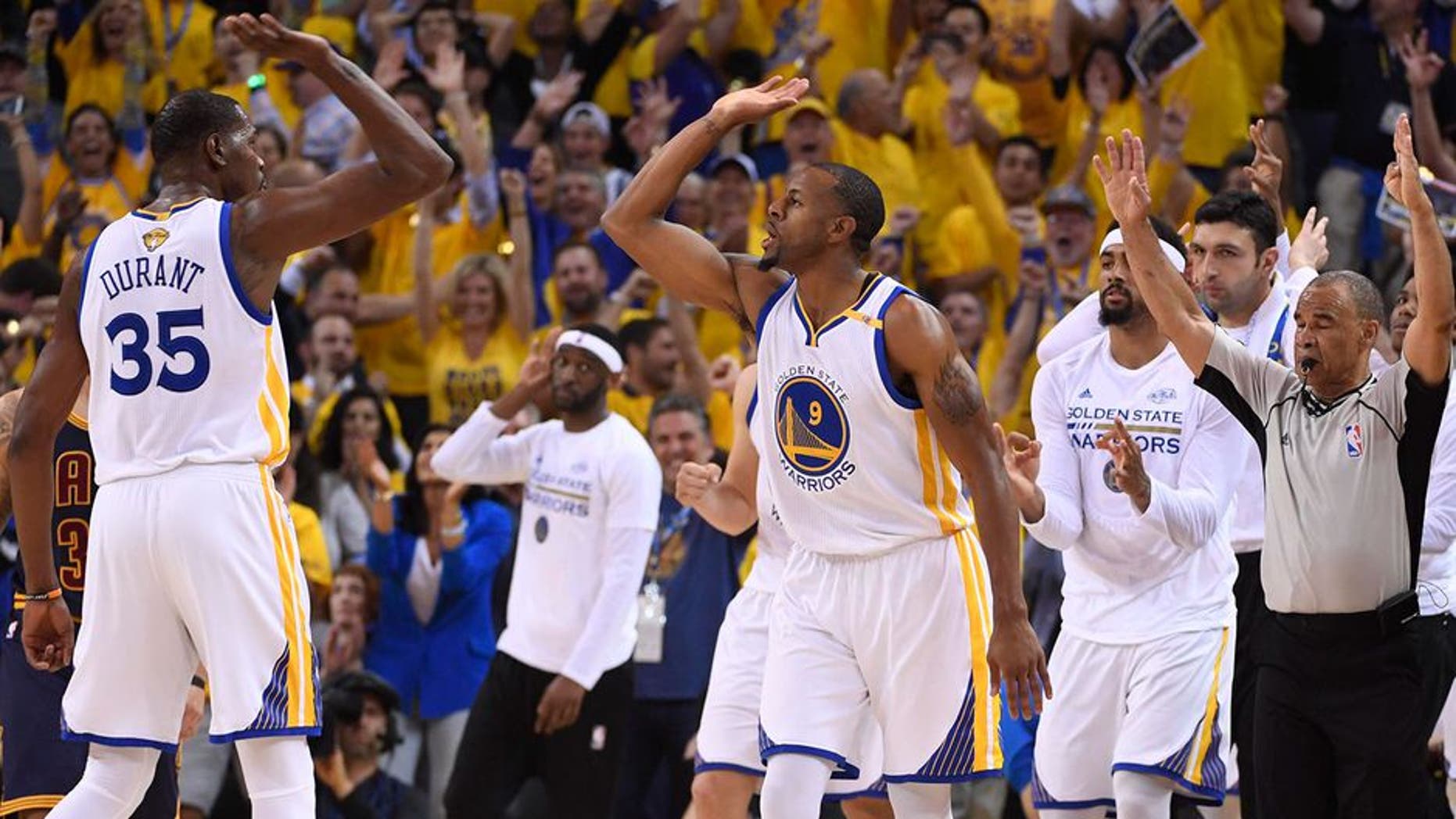 So it turns out having Kevin Durant instead of Harrison Barnes really helpsagainst the Cleveland Cavaliers in the NBA Finals.
Durant scored 38points with eightassists and eight rebounds in his first Finals game for the Golden State Warriors, who took advantage of some sloppy play by the Cavs in scoring a 113-91win Thursday in Game 1 at Oakland. The Warriorsimproved to 13-0 this postseason.
Durant had 23 points and six assists in the first half, outdueling LeBron James, who had 19 points, 11 rebounds and the highlight of the half: a poster dunk over JaVale McGee.
But James also had seven turnovers as the Cavs fell behind 60-52.
"I think the start of the game, we were a little too anxious and we missed some layups, we gave up some open shots," Durant told ABC's Doris Burke. "I think we just locked in from the second quarter on."
James had just oneturnoverin the second half and finished with 28 points and 15 rebounds, but the Warriors blew it open in the third quarter as they continued to score off turnovers, second-chance points and offensive fouls by the Cavs. Cleveland finished with 20turnovers while Golden State had just four, tying aFinals record.
Stephen Curry scored 28 points with six 3-pointers and 10 assists, while Kyrie Irving scored 24 points on 10-of-22 shootingand Kevin Love grabbed 21 rebounds with15 points.
Game 2 is Sunday in Oakland.