Keselowski says he 'ran out of laps to get a shot' at Johnson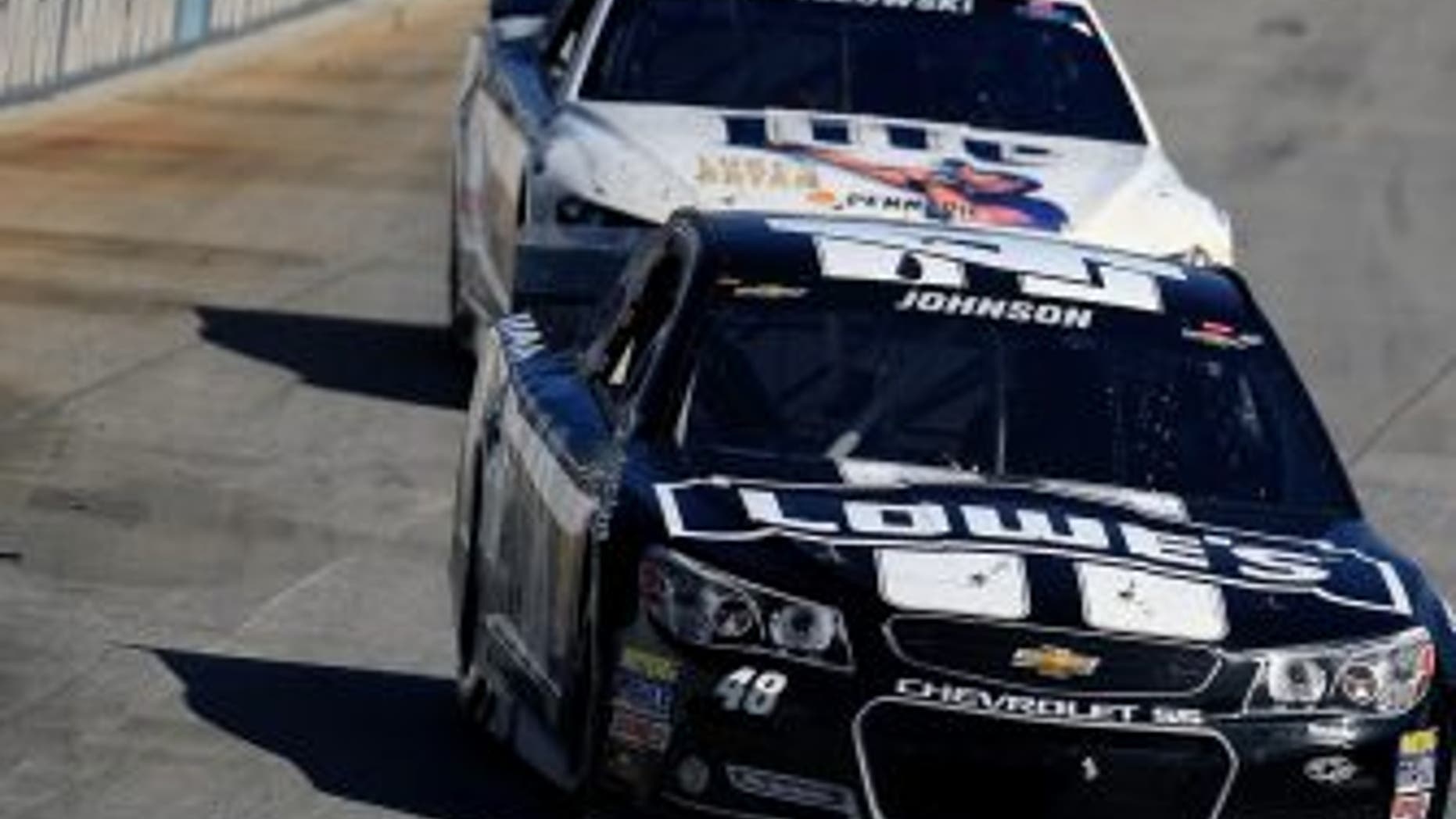 Not many people could run with Jimmie Johnson during Sunday's FedEx 400 benefiting Autism Speaks at Dover International Speedway, but in the closing stages of the race Brad Keselowski gave it his best shot.
The Team Penske driver started the day from the pole, but was unable to lead from the drop of the green flag as Kyle Busch got the jump out front.
Fighting throughout the day to keep up with the changing track conditions, Keselowski's car really came to life in the closing stages of the race after multiple adjustments.
The No. 2 Ford restarted the race on the inside of the second row for the final five-lap dash to the finish, and he quickly made his way to second as Kenseth and Clint Bowyer got together on the outside lane.
Keselowski was able to close the gap on Johnson for the lead, but couldn't get by for the top spot as the six-time Cup champion earned his ninth Dover win and second victory in as many weeks.
"We just had an up‑and‑down day," Keselowski said. "I started up front ... and faded to the back pretty early in the race. We just weren't where we needed to be in the car. Paul Wolfe (crew chief) and the team made some good adjustments and got us where we needed to be, and took back off and had a couple really strong runs and drove from I can't remember whether it was 13th or 14th up to second there.
"I thought we were going to get a crack at Jimmie and then that last caution came out and we just kind of whiffed on pit road, came out way behind," he said. "I drove back up there, and with the help of the restart got up to second, and I think we were pretty close to even to Jimmie, it was just a matter of who was going to be out front, and we just never could really take advantage of our pit stall to get in front of him."