Kershaw attains career high in strikeouts with 15-K gem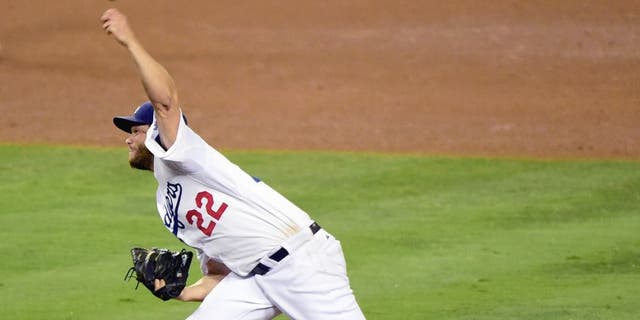 NEWYou can now listen to Fox News articles!
While tying a career high for strikeouts in a single game on Wednesday, Clayton Kershaw broke another career high related to strikeouts in the process.
Kershaw turned in a complete game in the Dodgers' 2-1 win over the Giants, allowing one earned run on six hits.
The 27-year-old lefty was dominant in another classic performance, striking out 15 Giants batters during the gem.
"He had 15 strikeouts? Wow," manager Don Mattingly said of Kershaw's performance. "He laid the gauntlet down in the sense that it's that time of year. If you got these guys down at all, you want to keep them there."
That strikeout tally not only tied his career high for strikeouts in an individual game, a personal record he set in his first-career no-hitter last season, but also boosted him up to 251 strikeouts on the season, eclipsing his prior career high of 248 set in 2011.
The Associated Press notes that Kershaw has now become the first National League pitcher to strike out 250 batters in a season since 2009, when Giants ace Tim Lincecum struck out 261 batters.
The three-time Cy Young winner has struck out 212 or more batters in the past six seasons and averages 9.7 strikeouts per nine innings of work over his career.
With a handful of starts left in the final month of the season, Kershaw could reach 300 strikeouts this season.
If he achieves that feat, he'll become the first pitcher to strike out 300 or more batters in a single season since Randy Johnson (334) and Curt Schilling (316) last reached the milestone in 2002.
The Associated Press contributed to this report.