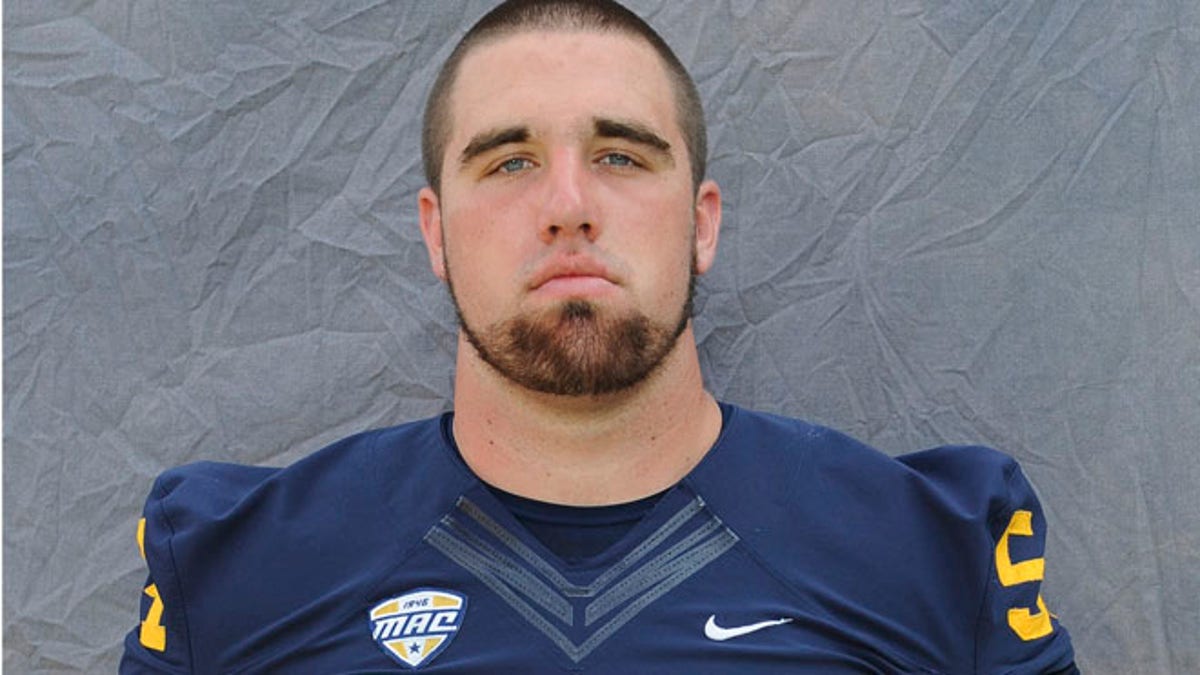 CLEVELAND – Kent State football player Jason Bitsko, who was slated to start at center for the Golden Flashes this season, died Wednesday.
Police believe he passed away from an undetermined medical issue, the school said. The school said in a release the 21-year-old Bitsko was found unresponsive in the bedroom of his off-campus apartment shortly before 9 a.m.
When Bitsko failed to show up at practice, calls were placed to Bitsko's roommate, who called 911 after finding Bitsko in his bed. Brimfield Police arrived on the scene within three minutes of the call.
Bitsko was in his fourth year with the Golden Flashes. He started all 12 games in 2013, and received an award during this year's spring game for "exemplifying hard work and dedication."
"Kent State University and the entire Kent community mourns his passing," said Joel Nielsen, the school's athletic director. "We are heartbroken by the news of Jason's death. Our thoughts and prayers go out to his family, friends, teammates and everyone whose lives he touched."
Bitsko played at Huber Heights High School, the alma mater of Ohio State quarterback Braxton Miller.
Bitsko's teammates were informed of Bitsko's death at the end of the morning practice.
"Our players, coaches and everyone involved with our team are hurting because he was family," coach Paul Haynes said. "As a team, we will come together and get through this one day at a time."
The school said it is providing counseling services and support to student-athletes and athletic staff members to cope with the tragedy.
The last post on Bitsko's Twitter account —@isthatbitsko — was dated Aug. 14: "There are 86,400 seconds in a day. Make sure you use one of those to thank god for everything you have #stayfocused," it read.