Kennedy back on the mound Wed. night at Brewers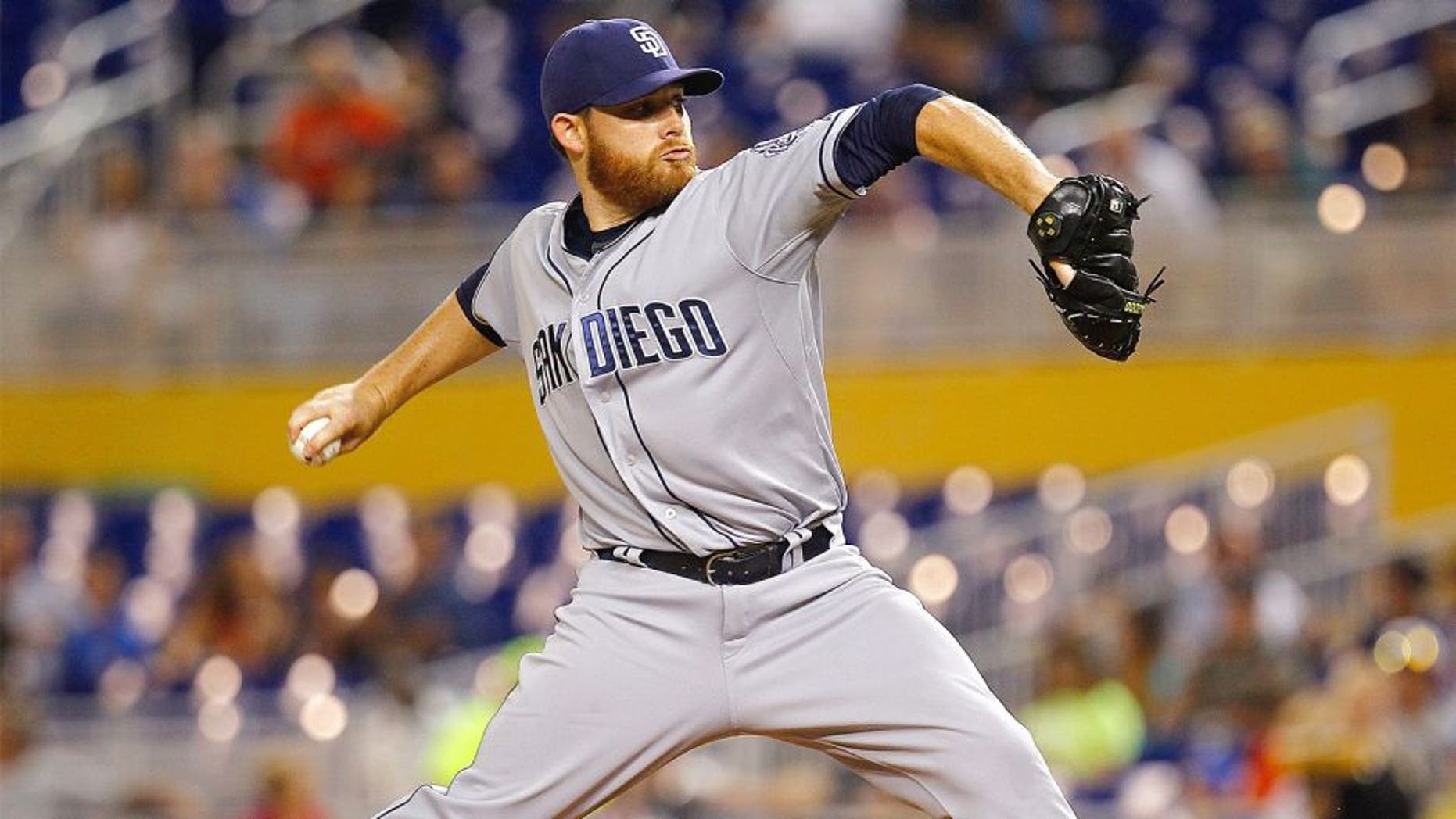 Though they appear focused on the future, the Milwaukee Brewers have enough pride to make a good showing over the final two months of the season.
They'll look to win consecutive games for the first time in two weeks Wednesday night against the visiting San Diego Padres.
Khris Davis drove in two runs and Jimmy Nelson threw 6 2-3 solid innings as Milwaukee (45-63) snapped a six-game skid with Tuesday's 4-1 victory. It was the third win in 14 games since the Brewers won four in a row July 17-21.
With key offensive contributors Aramis Ramirez, Carlos Gomez and Gerardo Parra traded along with pitchers Mike Fiers and Jonathan Broxton, the Brewers can glance down the road by showcasing some youth while trying to remain competitive in the present. That begins with everybody, no matter the experience level, doing their part.
"Everybody has a role in leadership," manager Craig Counsell told MLB's official website. "That's everybody's job. It's not solely incumbent on a veteran player to do that. A young player can lead by the way he's playing. Leadership is on every player."
The Brewers as an organization would like to give Davis consistent playing time the rest of the way, but the third-year outfielder is batting .160 with 22 strikeouts in his last 19 games.
Talented Milwaukee prospect Taylor Jungmann (5-3, 2.23 ERA) has dropped two straight starts but allowed two earned runs in each, and no more than that amount in nine of 10 starts since making his major league debut June 9. The right-hander has yielded two home runs and struck out 53 over 64 2-3 innings but also walked 21 batters.
He'll face a Padres team that has lost two of the last three since winning seven of eight. Hoping to remain a serious postseason contender, San Diego (52-55) was held to six hits after pounding out 13 in Monday's series-opening 13-5 victory.
The Padres were minus Justin Upton, who sat Tuesday with a sore thumb.
"We missed our 4-hole hitter, that's for sure," interim manager Pat Murphy said. "You got to do the little things, especially when your guy is out. We didn't do that."
Murphy wouldn't say when the All-Star outfielder could return.
"I think he's close," Murphy said. "I think the throwing's more of an issue than the swinging right now."
Upton's teammate Yangervis Solarte has three hits in the set and is batting .405 during a career-high 10-game hitting streak.
San Diego's Ian Kennedy (6-9, 4.44) was reinstated from the paternity list following the birth of his fourth daughter Friday, the same day he allowed a two-run, first-inning homer over seven of an 8-3, 11-inning victory at Miami. The right-hander opted to pitch after his flight to be with his wife was delayed.
"I felt good about it. He's the one who called us back and said he wanted to pitch," Murphy said. "I know he didn't get the win, but that was seven exceptional innings."
Kennedy, 2-0 with a 2.37 ERA in his last three outings, is 1-0 with a 3.60 ERA in four regular-season starts at Miller Park.