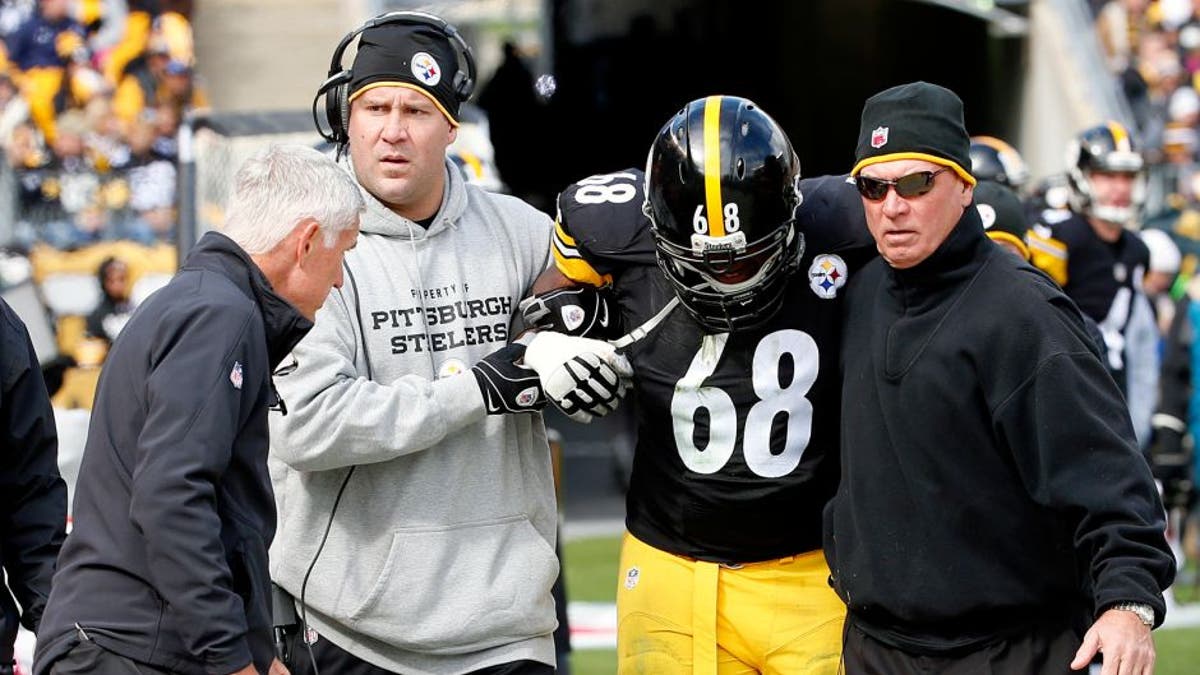 Kelvin Beachum has a word of advice for any team that may pursue him in free agency this offseason -- don't ask him to change positions.
Beachum started 25 straight games at left tackle in Pittsburgh until suffering a torn ACL in Week 6. Beachum will likely be one of the best offensive lineman on the free agent market this offseason, but he had a funny response when asked by the Pittsburgh Tribune-Review about a potential position switch.
Beachum, a seventh-round pick in 2012, made just over $1.5 million last season. Despite his season-ending knee injury, he's due for a big raise. Alejandro Villanueva played surprisingly well in Beachum's absence and could be a cheaper option to protect Ben Roethlisberger's blind side. Beachum said he values happiness above all else, so perhaps he'd offer a hometown discount to stay in Pittsburgh.
Regardless of where he ends up, Beachum is confident he'll be ready for the start of the 2016 season.