Kellen Winslow Jr., ex-NFL player, charged in 2003 rape of teen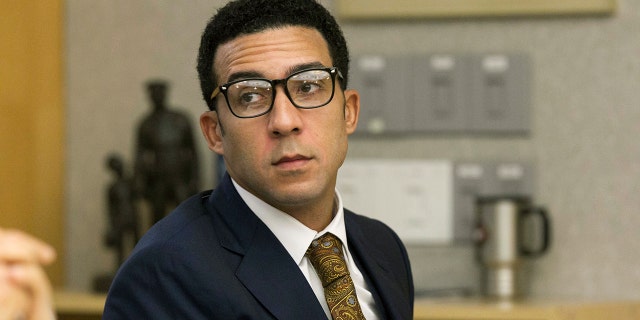 Former NFL player Kellen Winslow Jr., who is already facing multiple sexual assault charges, was charged Thursday with raping a teen girl in 2003, officials said.
Winslow was arraigned on a charge of forcible rape of a 17-year-old girl, FOX5 San Diego reported. Winslow was 19 at the time of the alleged rape, San Diego Deputy District Attorney Dan Owens said, adding the crime occurred in San Diego County.
The 34-year-old former tight end is accused of raping two additional women, exposing himself to a third and breaking into the homes of two more women with the intention of raping them, according to the San Diego Union-Tribune. The alleged victims are ages 54, 58, 59, 71, and 86.
Three of Winslow's accusers Wednesday couldn't identify him as the man they encountered in separate incidents earlier this year.
Winslow has pleaded not guilty to the charges and remains jailed without bail. He faces multiple life sentences if convicted on all charges against him, Owens told FOX5 San Diego.
At the conclusion of the preliminary hearing, Judge Harry Elias will decide if enough evidence was presented for Winslow to stand trial, the station reported.
Winslow played in 105 games -- starting 83 -- with the Cleveland Browns, Tampa Bay Buccaneers, New England Patriots and New York Jets during a 10-year career from 2004-2013. He caught 25 touchdowns and averaged 11.2 yards per catch.