Keita Nakamura pulls off crazy standing choke with face-plant finish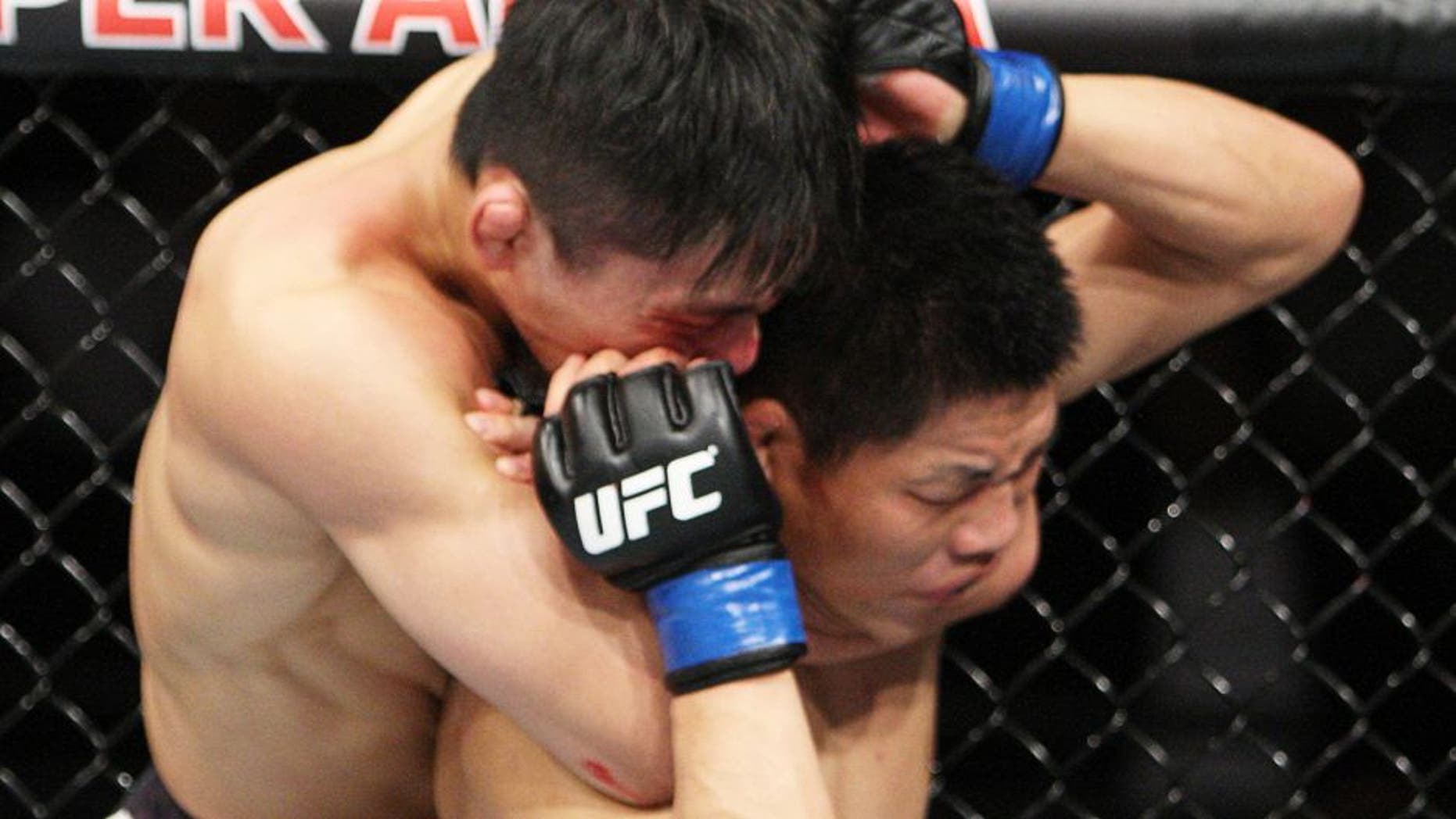 Keita Nakamura likely locked up a bonus for his performance on Saturday at UFC Fight Night in Japan after he submitted Li Jingliang with a standing rear-naked choke that sent his opponent crashing to the canvas, face first.
Nakamura had to endure a very rough second round after Jingliang cracked him with some hard shots that had him bleeding and looking for air when the horn sounded.
As the third round got underway, Nakamura took advantage of a mistake from Jingliang in a scramble that ended with him climbing on the back and looking to sink in a choke.
Jingliang stood back up on his feet with Nakamura locked onto him like a backpack as he wrapped his arms under the chin and around his head to cinch up the rear-naked choke.
Jingliang didn't even have time to react before he was completely unconscious as he fell face first to the canvas like a tree being chopped down in the forest.
It's not very often that a fight gets finished with a standing submission but Nakamura just pulled off the ultra-rare feat while getting his first win in the UFC after first debuting in the promotion nearly nine years ago.
In the history of submission finishes, Nakamura just etched his name among some of the greatest of all time.