Kasey Kahne to Kyle Busch: Don't let feud carry over to Cup race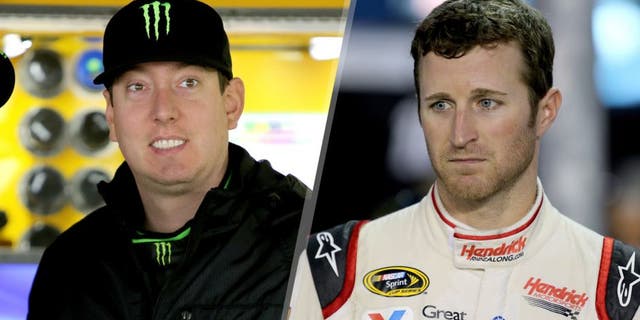 NEWYou can now listen to Fox News articles!
Kasey Kahne and Kyle Busch just didn't play nice with each other during last Friday night's XFINITY race at Charlotte Motor Speedway.
There is just no other way to put it.
Busch got angry with Kahne, apparently after first getting a little upset with his own teammate. Then Kahne took offense to Busch bumping him around a little and, well, Kahne eventually appeared to deliberately wreck Busch.
Kahne didn't apologize for it afterward, either. But Kahne also made it clear that he thinks it would be foolish for Busch to let their spat carry over into Sunday's rescheduled Bank of America 500, especially considering their past history and with so much at stake for Busch in the Chase for the Sprint Cup.
Check out the video to see what Kahne says, and judge their on-track incident for yourselves.