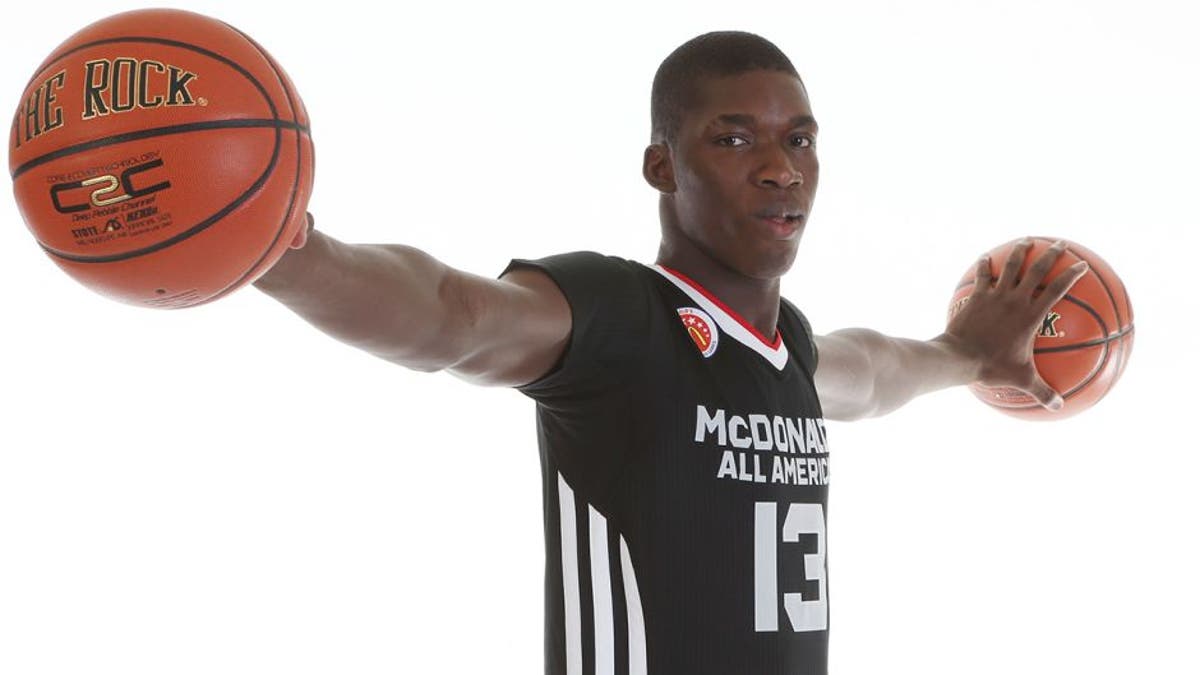 Cheick Diallo has still not been cleared to play this season. Brian Spurlock Brian Spurlock-USA TODAY Sports
Kansas hosts Pittsburgh State on Wednesday night in the first of two exhibition games for the Jayhawks.
Freshman forward Cheick Diallo, who has yet to be cleared by the NCAA, is not expected to play on Wednesday, according to Rustin Dodd of the Kansas City Star.
Diallo is allowed to practice with the team, but is still awaiting a ruling from the NCAA Eligibility Center. A native of Mali, Diallo attended Our Savior of New American in Centereach, New York. The school has been under NCAA review. Damon Wilson, a Pitt freshman and Diallo's teammate last year at OSNA, was cleared back in early September. Diallo's review has been a long process, as it was reported in August that he was waiting to be cleared despite earning six credits during summer courses at KU.
Diallo was one of the most-sought after recruits in the Class of 2015, committing to Kansas in April. He ended his prep career with MVP performances in the McDonald's All-American Game and the Jordan Brand Classic.
Kansas, ranked No. 4 in the preseason AP poll, opens the 2015-16 season on Nov. 13 against Northern Colorado.