Kaepernick, teammate kneel for National Anthem, Rams players raise fist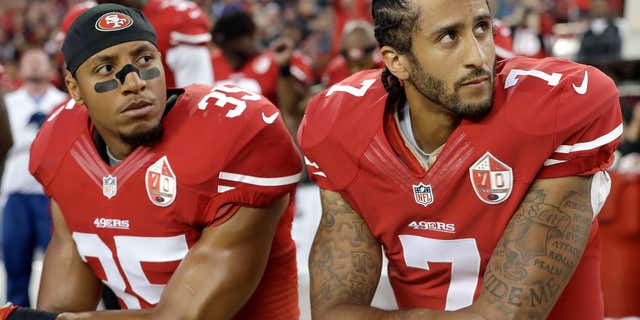 Colin Kaepernick and Eric Reid once again kneeled during the national anthem before the San Francisco 49ers' season opener against the Los Angeles Rams.
No other Niners players joined in the protest Monday night, although Rams defensive lineman Robert Quinn and receiver Kenny Britt held fists up during the anthem.
Kaepernick has refused to stand for the anthem all season in protest of police brutality and racial oppression in the United States. Reid joined him during the final exhibition game when the two decided to kneel, instead of sit, in a move meant to show more respect to veterans.
Several other players around the league took part in similar protests on opening weekend.