Just for kicks? As Browns punter was reminded, tackling for specialists is a tough task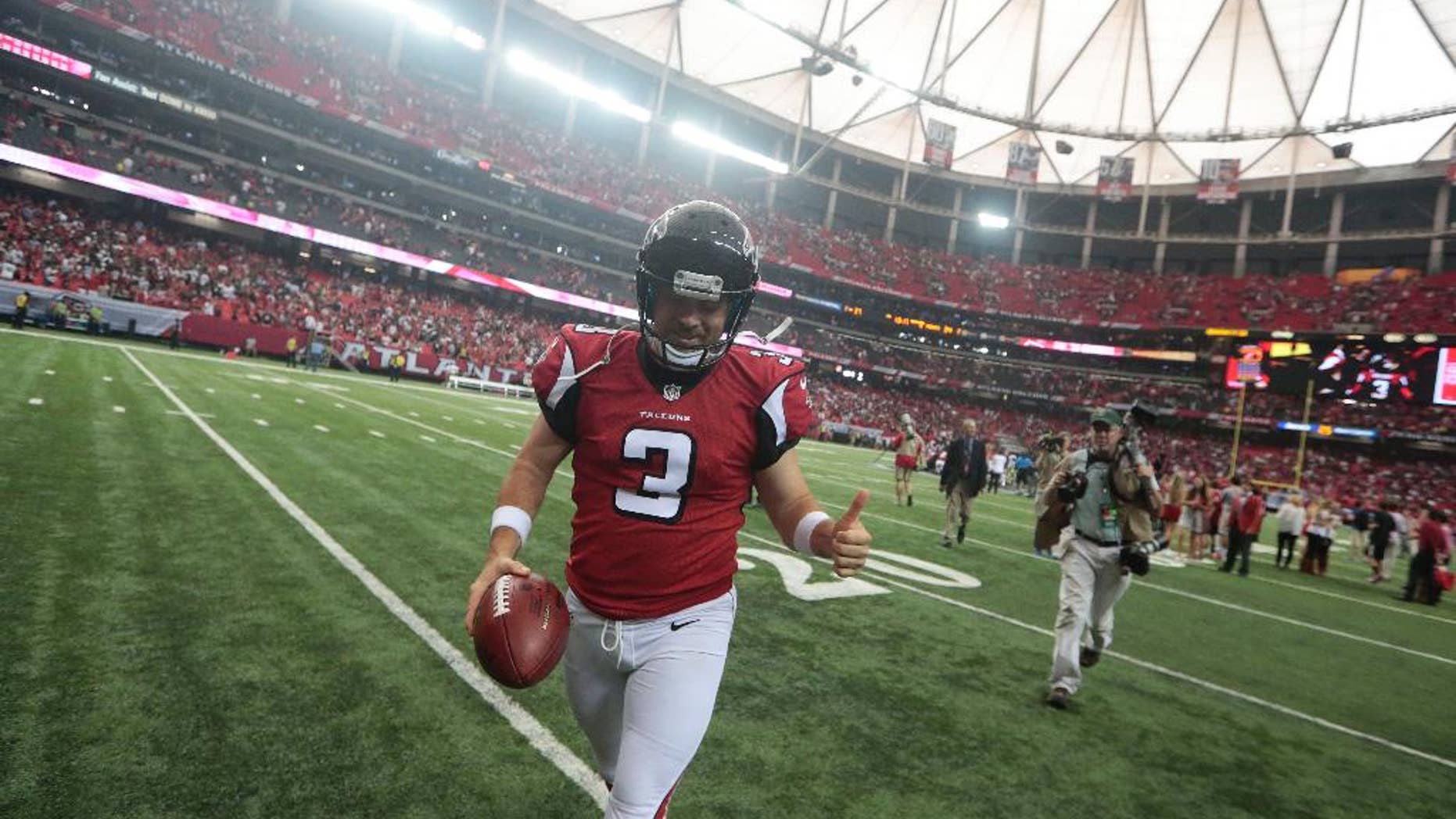 For all the diving catches and long runs during the NFL's opening weekend, the most enduring image might have been a blooper.
The sight of Antonio Brown's foot in Spencer Lanning's face as the Pittsburgh returner was trying to elude the Cleveland punter last Sunday elicited sympathetic cringes and derisive laughs from far and wide.
"I caught a lot of grief from my friends. I saw the pictures because they were sent to me. I've seen all the videos, and I do think they're pretty funny. I have to admit people do have some time on their hands," Lanning said this week. "But at the end of the day, I probably would have had more fun with it had we won."
At first glance, this was just another futile attempt by an undersized specialist at tackling a player paid for his speed, agility and size, not simply for the strength and accuracy of his leg. Lanning was at least a good sport about the gaffe. He said he wasn't mad.
"He just should have given me a move, I thought, but whatever," said Lanning, who had a sore neck and a bruise over his right eye but was uncertain whether that came from the collision.
Brown drew an unnecessary roughness penalty but said he meant no harm. After appearing to abort his hurdle mid-stride when realizing Lanning was not going to desperately dive at his knees and instead had him properly lined up like any defender would, Brown's leg wound up headed straight for the front of the orange helmet.
"I tried to get over him," Brown said after the game. "There was no intent to hurt him. It was just a bad outcome of a play."
Fair catches and down-field tackles that prevent long returns, of course, are far more common than punters being part of the play. Touchbacks for kickers have the same effect. Rare is the moment when the specialists are in sole position to stop a runback.
The task, however, is no joke.
If the kicker or the punter is in such a position, they're often the last chance to prevent a touchdown that can make the difference in winning or losing. Their disadvantage, against a returner approaching at full speed, in this scenario is stark.
"It's icing on the cake if you can make a tackle and bring someone down," said Kansas City punter Dustin Colquitt, who made the Pro Bowl in 2012.
Lanning's peers, naturally, expressed pride in his effort, courage and technique.
"He was right on him. He got his arm around his leg, still, and he made him stumble," Minnesota punter Jeff Locke said.
Full tackling drills in practice these days in the NFL are rare even for defensive players, so the most work the specialists typically get in this area is with pursuit angles after the ball is kicked. They're taught how to effectively use the sideline as an extra teammate.
"If you can just slow him down until somebody who is in pursuit can come and get him, you've done your job," Vikings kicker Blair Walsh said.
The instincts aren't always there, because most of them have been focused on kicking their whole career.
Chiefs kicker Cairo Santos was on a high school team in Florida with only 19 players, though, so he had to play some on defense. Some guys, like Oakland's Sebastian Janikowski, are big enough to deliver jarring hits. Indianapolis kickoff man Pat McAfee pancaked Denver's Trindon Holliday during a game last season.
Colquitt fondly remembered former teammate Daniel Sepulveda in action: "He can absolutely boss return guys. He just had that linebacker mentality, so it was fun."
Tennessee punter Brett Kern, as a rookie with Denver at the time, was about to be leveled during a play while an Oakland blocker had his hand against his chin. So Kern held on, twisted the guy's facemask and brought them both to the turf.
"I got a FedEx letter that Wednesday," Kern said of the $5,000 fine. "I almost broke down in tears having to tell my wife about that."
Touchbacks and fair catches are always the goal. That's not cowardice, but rather common sense. If a returner is racing toward a kicker or a punter that means he, or a teammate or two on the coverage unit, has not done his job.
"Hopefully I'll get a highlight soon, right?" Locke said, pausing to reconsider: "Or hopefully I don't get a highlight soon. I never want to be that guy."
___
AP Pro Football Writer Teresa M. Walker in Nashville, Tenn., and AP Sports Writers Jon Krawczynski in Eden Prairie, Minn., Dave Skretta in Kansas City, Mo., and Tom Withers in Berea, Ohio, and contributed to this report.
___
Online:
AP NFL websites: http://www.pro32.ap.org and http://www.twitter.com/DaveCampbellAP