Junior Dos Santos: Ben Rothwell is strange, so fans will root for me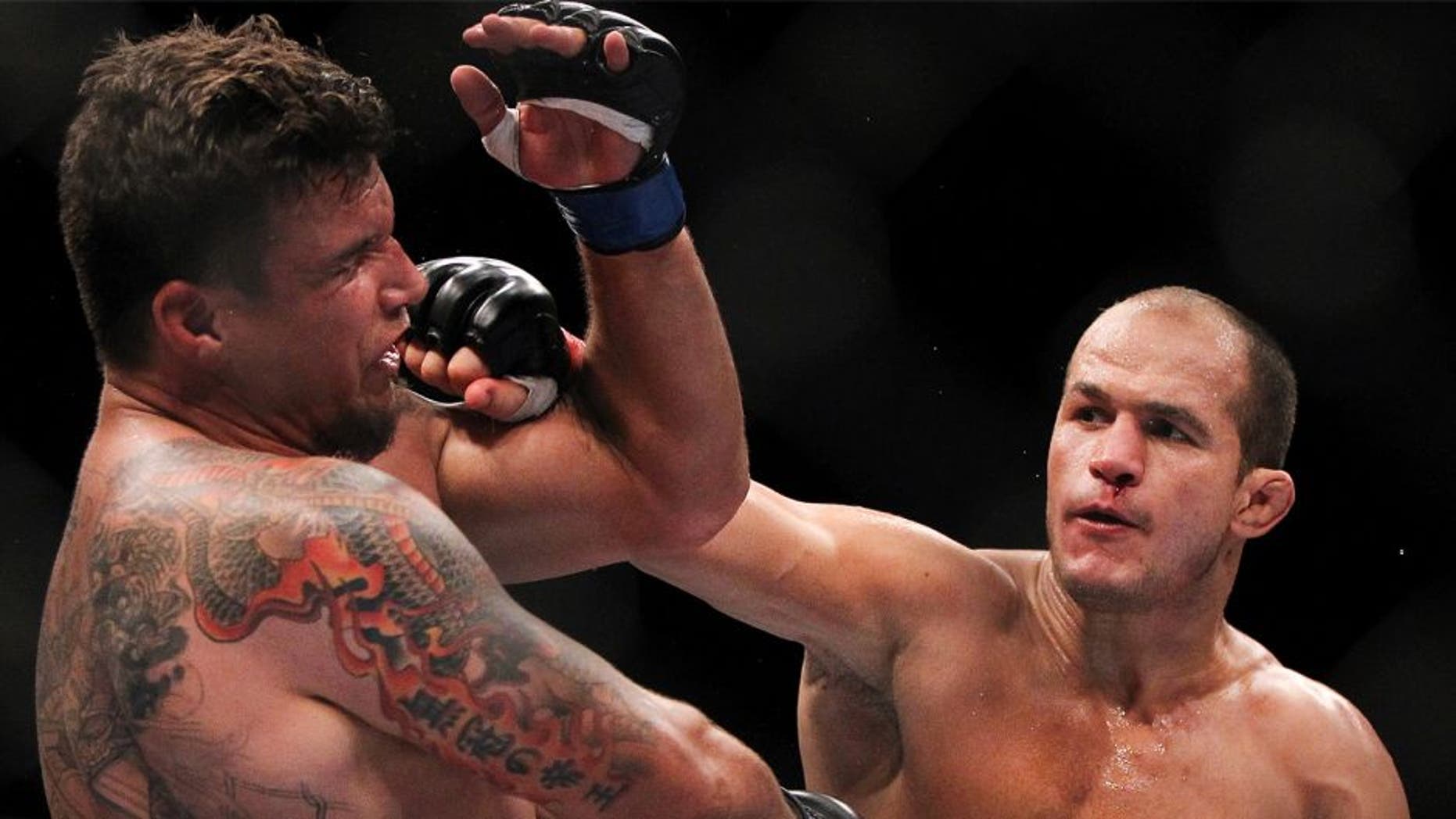 As ready and easy as he always seems to be with a smile outside of the cage, former heavyweight champion Junior Dos Santos is driven by his goal of getting back the gold strap he once owned. So, when the UFC offered him a fight with the division's hottest contender, Ben Rothwell, the Brazilian says he didn't hesitate to accept.
"When they told me I'd fight with Ben Rothwell, I said, 'let's go. He's just one more guy,'" Dos Santos told assembled media this week in Croatia (above), in advance of he and Rothwell's Sunday FS1 main event.
"Of course, he's really tough. I have to respect him and I respect him not only because he's a great athlete [but also] because he's a great person, too. I got closer [with] him here in Croatia and I saw that he's a nice guy and it's going to be a pleasure to be competing against him."
That nice stuff aside, Dos Santos has a feeling that the Zagreb fans will be on his side instead of Rothwell's for a very specific, and kind of high school-ish reason. "As I've had contact with the people here in Croatia, they have been nice to me so I think they will be rooting for me," he started in, politically, before getting to his uneasy point with a laugh.
"You know, Ben Rothwell is a strange guy (laughs) so they will be rooting for me."
Of course, "Cigano" is smart enough to realize that Sunday won't be a popularity contest or personality battle. The big man expects a hard battle, and promises to be ready for it.
"I'm very motivated to go there and push mysef to the limit to get that victory," he assured.
"I'm ready for that."