Jules Bianchi's parents head to Japan; No update on the Marussia driver's condition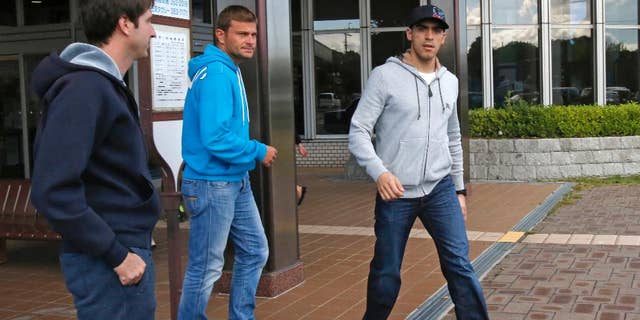 TOKYO – The parents of Formula One driver Jules Bianchi are traveling to Japan to see their son, who is in intensive care with a severe head injury after a crash during the Japanese Grand Prix.
Bianchi was in critical condition at Mie General Medical Center after undergoing emergency surgery following Sunday's crash into a trackside recovery crane.
Hospital officials declined to comment on Bianchi's condition Monday and the Marussia team released a statement saying it will "respect, and be guided by, the wishes of the Bianchi family" with regard to the release of information.
It is unclear when Bianchi's parents, Philippe and Christine, are due to arrive in Japan.