Judge Denies NFL's Request to Freeze Lockout Ruling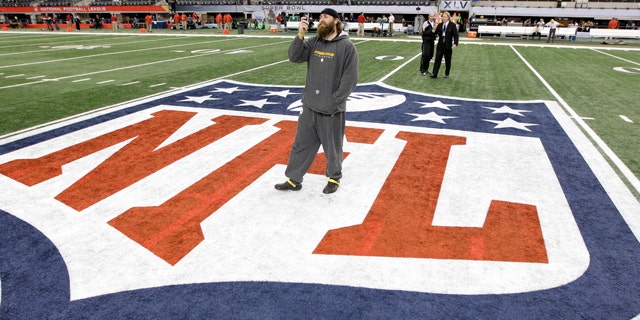 MINNEAPOLIS -- The federal judge who lifted the NFL lockout dealt another blow to the league late Wednesday, denying its request to put her ruling on hold and guaranteeing more limbo for the $9 billion business.
U.S. District Judge Susan Richard Nelson wrote that the NFL "has not met its burden for a stay pending appeal, expedited or otherwise." She dismissed the NFL's argument that it is facing irreparable harm because of her decision Monday to end the 45-day lockout.
"In short, the world of 'chaos' the NFL claims it has been thrust into -- essentially the 'free-market' system this nation otherwise willfully operates under -- is not compelled by this court's order," Nelson wrote.
The judge acknowledged that her decision will be appealed to the 8th U.S. Circuit Court of Appeals in St. Louis and the NFL has promised that step. There was no immediate word from the league after Nelson's decision.
The ruling means the league has no rules in place, shelved since the collective bargaining agreement ended on March 11 and the lockout was imposed shortly afterward.
NFL Commissioner Roger Goodell, during an earlier predraft event in New York, said he wasn't worried about the state of confusion tarnishing the league's image but stressed his desire to "remove" the uncertainty.
"It's one of the things I don't think is healthy for the players, the clubs and most importantly our fans," he said.
Attorneys for the players had dismissed the NFL's argument that it risks either violating antitrust laws by coming up with new league rules without a collective bargaining agreement in place or harming its competitive balance by allowing a potential free agency free-for-all.
"If the NFL defendants are faced with a dilemma, they put themselves in that position by repeatedly imposing rules and restrictions that violate the antitrust laws," the attorneys wrote. "Any alleged predicament is of their own making."
The solution, the players argued, is to simply implement a system that does not violate antitrust laws.
Nelson agreed.
"Again, the NFL argues it will suffer irreparable harm because it is now 'forced to choose between the irreparable harm of unrestricted free agency or the irreparable harm of more treble damages lawsuits,"' Nelson wrote. "But no such Scylla-or- Charybdis choice exists here. There is no injunction in place preventing the NFL from exercising, under its hoped-for protection of the labor laws, any of its rights to negotiate terms and conditions of employment, such as free agency."
The NFL will now place its hopes with the 8th Circuit, viewed as a more friendly venue to the league than the federal courts in Minnesota.
Goodell said the surest way for the league to operate without running afoul of antitrust laws is to get back to bargaining with the players. The two sides had 16 days of talks with a mediator earlier this year and four more with a federal magistrate. Little progress has been seen, though the two sides are scheduled to meet again May 16.
"That's how we've been successful. That's how other leagues have been successful, and it should continue that way," Goodell said.
All of this played out while teams are preparing for Thursday's draft. Most players again stayed away from team headquarters, working out on their own as the NFL's first work stoppage since 1987 plays out in court. Two Washington Redskins players showed up at their facility, another rather fruitless visit.
"What we're looking for is a little clarity as far as what the rules are, so we can operate on the same page. So we'll just have to wait and see what those rules are," coach Mike Shanahan said.
Detroit defensive end Kyle Vanden Bosch said he hadn't heard about any players visiting Lions headquarters.
"Until guys know they can get some work done at that facility, they're just going to work out on their own and take a wait-and-see approach," he said.