Josh Norman hauls in ridiculous game-saving interception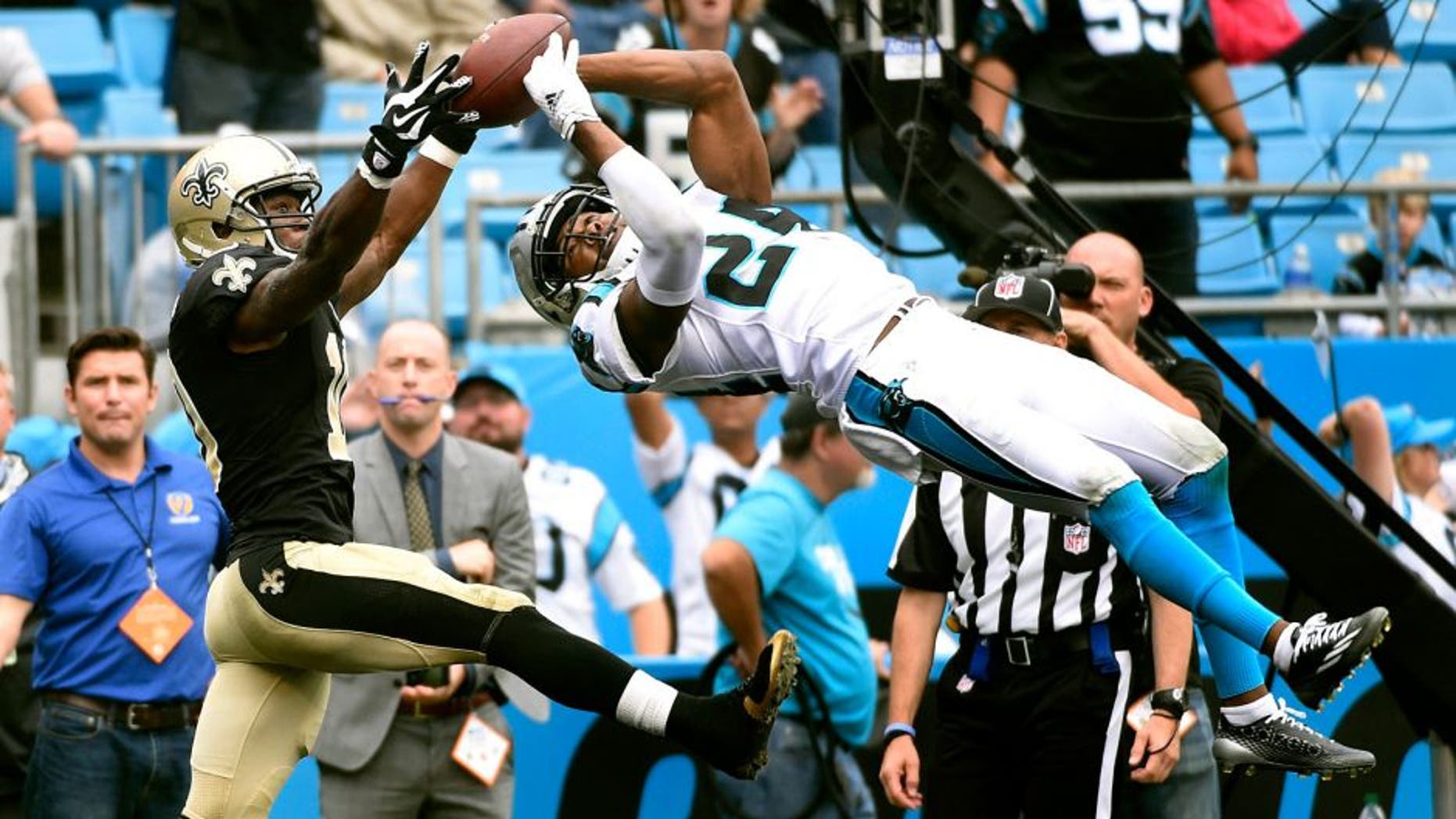 There's really no way to describe the incredible game-saving interception by Josh Norman in words. The talented 27-year-old cornerback made the biggest play of the early season for the Carolina Panthers on Sunday when it mattered most.
With the Panthers up by five points with 1:09 left on the clock, New Orleans Saints quarterback Luke McCown tossed one up to Brandin Cooks in the end zone from the 23-yard-line.
Unfortunately for McCown and the Saints, Norman went up and made an incredible interception, per the NFL's official Twitter account.
It truly doesn't get prettier than that one. Not only was it an amazing interception, but it was one that sealed the victory for the Panthers.