Josh McCown signs NFL contract while waiting in line at Chick-fil-A drive-thru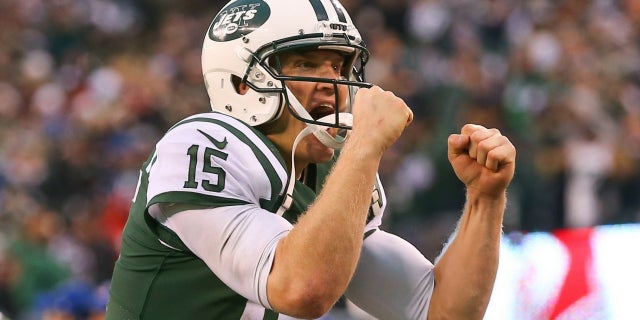 Moments after signing his new one-year contract with the New York Jets, quarterback Josh McCown -- now $10 million richer -- had his pick of celebratory meal.
So, of course, he chose Chick-fil-A.
McCown was photographed by his son signing the Jets contract while waiting for his food Wednesday at a Chick-fil-A drive-thru in Texas, ESPN reported.
NEW YORK GIANTS STAR ODELL BECKHAM JR. APPEARS WITH POSSIBLE DRUGS IN VIRAL VIDEO
McCown, 38, who will rejoin the Jets for another season, did not waste any time, electronically signing the $10 million contract before grabbing his meal. It wasn't immediately clear what the quarterback ordered from the chain restaurant.
McCown shared the picture and credited his son, Aiden, with taking the snap.
SURVEILLANCE VIDEO THAT REPORTEDLY SHOWS VIOLENT INCIDENT INVOLVING FORMER BASEBALL PROSPECT IS RELEASED
"No better time to sign a deal with the NY Jets then waiting on some Chick-fil-A," McCown wrote.
The quarterback is coming off one of the best seasons of his career, establishing career highs with a 67.3 percent completion rate, 2,926 yards passing and 18 touchdowns. But McCown will have to compete for the starting spot next season with 25-year-old newcomer Teddy Bridgewater, who was highly thought of before injuries derailed his career with the Minnesota Vikings.