Jose Mourinho finally has his dream job at Manchester United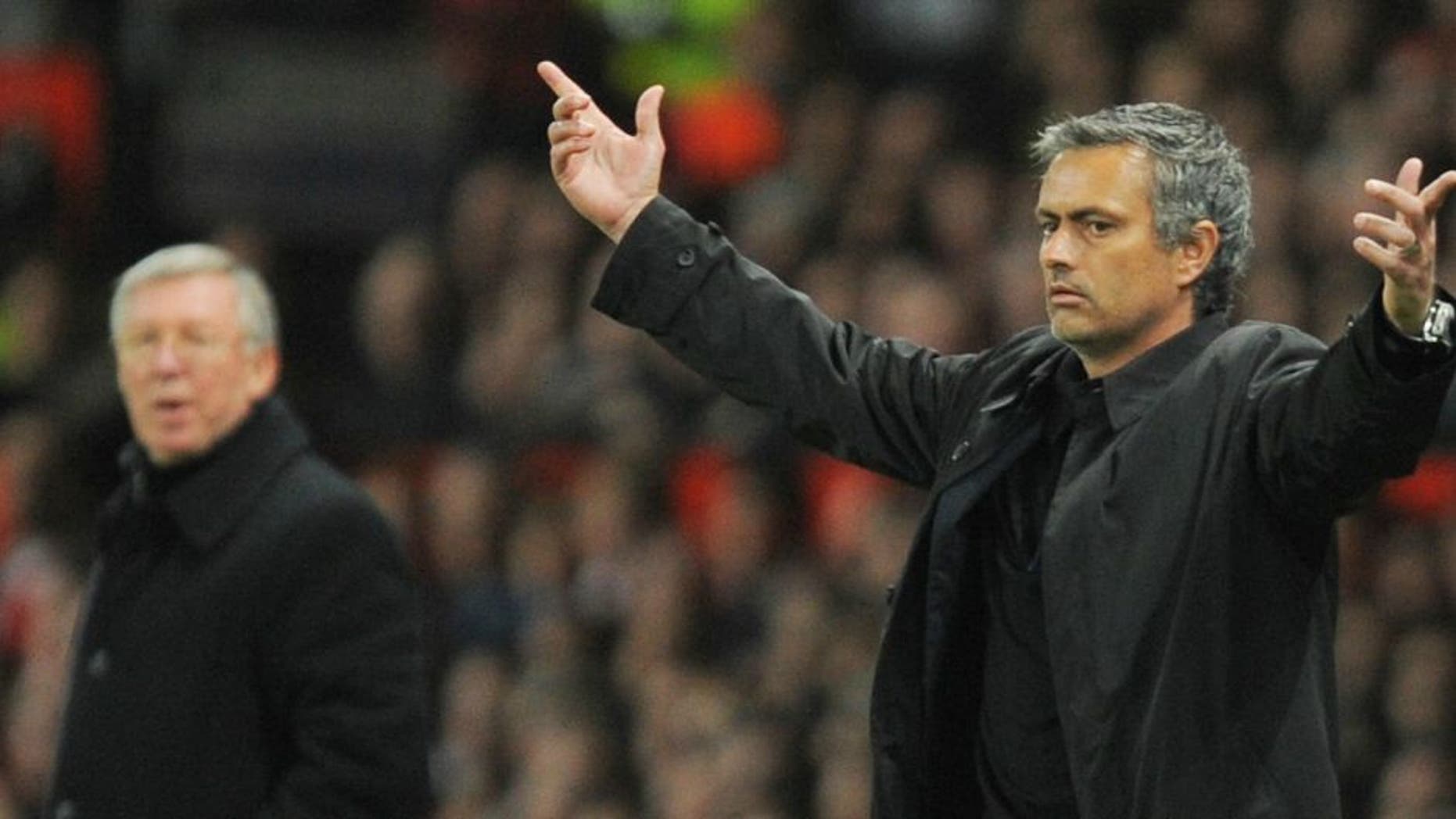 With his brash persona and self-proclaimed nickname of The Special One, Jose Mourinho's never been confused for a humble man. However, following his spectacular failure at the reins of Chelsea FC, the Portuguese manager may have not only found some perspective in embarrassment, but also landed his dream job.
Despite returning to Chelsea for a second stint in June of 2013, all indications were that the Mourinho's first choice was, and had always been, Manchester United. David Moyes' appointment ahead of the 2013/14 season left Mourinho devastated, with Spanish journalist Diego Torres alleging that the announcement left him in tears in his book "The Special One".
Ocular waterfalls or not, Mourinho's admiration for Sir Alex Ferguson and the Manchester United organization has been well-documented. During Real Madrid's Champions League tie against United in 2013, the typically cocksure Mourinho softened his usually aggressive press tactics, going so far as to appear in an MUTV exclusive to purr about the magnitude of the match between the sides.
Manchester United's affect was so strong, it brought out another side of the typically acerbic tactician: gracious winner. After Nani's controversial sending-off in the second leg helped Madrid advance to the quarterfinals, Mourinho surprisingly praised his opponents, downplaying his side's victory: "The best team lost. We didn't deserve to win but football is like this."
Words like this make it hard to imagine this Mourinho as the same who once famously declared long-time rival Arsene Wenger a "specialist in failure," and unceremoniously gouged the eyes of then-Barcelona assistant Tito Vilanova during a scrap in 2011's El Clasico. It's this type of behavior that turned much of the United fanbase against him, and provoked United legend Sir Bobby Charlton's ire: "A United manager wouldn't do that," Charlton said. "Mourinho is a really good coach but that's as far as I would go really."
Sir Alex Ferguson was responsible for turning Manchester United into the footballing and commercial juggernaut it now is, and Jose Mourinho sees himself on the same level. The self-proclaimed Special One has seen success at Porto, Chelsea and Inter Milan, but his time at Real Madrid is the only experience he has with the level of expectation, scrutiny and pure magnitude of task that United represents.
Mourinho wants to prove himself as one of the greatest of all time; one who can rightly be considered on the level of Ferguson. For him, Manchester United represents the best way to both cement himself in the pantheon of the all-time greats, as well as to follow in the footsteps of his idol. While he surely won't stay at United for 25 years, Mourinho's belief is such that he feels he can achieve greatness on the Theatre of Dreams touchline.
Mourinho reportedly had a long-running friendship with Ferguson, and the two took tea together ahead of Madrid's match against Manchester City earlier in the season. This friendship led Mourinho to believe he was the best eventual long-term replacement for the Red Devils. That's what made David Moyes' appointment as Ferguson's replacement such a dagger.
According to Torres' book: "Mourinho ... thought that Ferguson was, besides his ally, also his friend and godfather. He was convinced that they were tied by a relationship of genuine trust. He thought that his fabulous collection of titles constituted an 'endorsement' unreachable to any other contenders. When he knew that Ferguson had chosen Moyes, the Everton coach, he was struck by a terrible disbelief. Moyes hadn't won absolutely anything!" Feeling betrayed, Mourinho was devastated by the legendary Scot's unwillingness to support him in his bid for the United job.
Mourinho returned to Chelsea, claiming, "There's no other country, club or investment that motivates me. I will only leave when Mr. (Roman) Abramovich calls me to tell me it is over."
His second tenure at the club started positively as he played down expectations to take his "little horse" to a third-place finish in the league. Mourinho's 2014-15 campaign was, by all accounts, a resounding success, as Chelsea lost just three matches all season, winning the Premier League title. Mourinho was crowned Manager of the Season.
At the beginning of the 2015-16 season, Mourinho signed a four-year contract, and things immediately fell apart for The Special One. During a four-month period the Blues lost nine out of 16 league matches, leaving them one point above the relegation zone in December. Mourinho lashed out at his players and claiming his "work was betrayed." Mourinho was unceremoniously ushered out of Chelsea, forced to watch as Louis van Gaal, Moyes' replacement at United, limped to a fifth-place finish and his own eventual sacking.
Forced to endure months of speculation around his future, an endless stream of jokes from the not-so-adoring public, and worse, to watch van Gaal's side labor through the end of their season, Mourinho's managerial career hit rock bottom. Manchester United was linked with the Portuguese man from the instant Chelsea confirmed his departure, but it seemed everyone but those at club itself were convinced Old Trafford was his ultimate destination.
Pep Guardiola's confirmation as new Manchester City manager ruined the hopes of many United supporters who felt the Spaniard was the perfect heir to Ferguson's dynasty. French legend Eric Cantona chimed in to let his feelings against Mourinho's appointment be known.
Despite his rocky road to the seat, Jose Mourinho has finally achieved his long-term ambitions of walking out onto the sidelines of Old Trafford as Manchester United boss. It took tears, a failed season, and more than a few twists and turns, but finally, The Special One has his dream.
MORE FROM FOX SOCCER