José Juan Vázquez exits as Mexico dealt another injury blow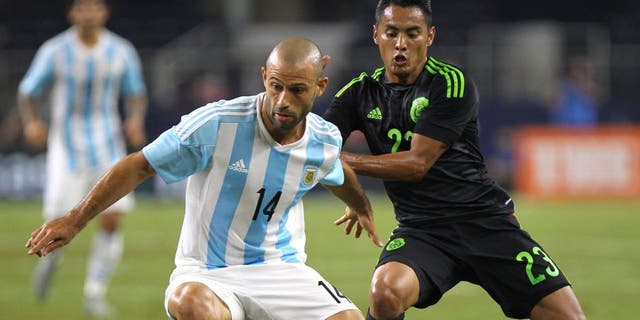 LOS ANGELES --
Mexico must defeat the United States without José Juan Vázquez after the Club León midfielder dropped out of the CONCACAF Cup squad with a pair of muscle injuries.
Vázquez reported to camp in Mexico City with issues in his left thigh and right calf, according to a statement issued by the FMF on Tuesday night.
The combative midfielder underwent an MRI to determine the extent of the damage. He received treatment for those complaints, but he noted continued discomfort as he went through his paces on Tuesday. The lingering issues prompted the FMF to send him back to Club León for further treatment.
León teammate Elias Hernández took the vacant place in the 23-man squad.
Vázquez's injury forces Mexico interim manager Ricardo Ferretti to reassess his options in central midfield ahead of the date at the Rose Bowl on Saturday (live, 8:00p.m. ET, FS1, FOX Sports GO).
Ferretti is expected to weigh the merits of recalling Villarreal midfielder Jonathan dos Santos to the starting XI in the wake of Vázquez's departure. Dos Santos functioned creditably in a deep-lying role during this summer's CONCACAF Gold Cup, but he missed out on a place in Ferretti's squad to face Trinidad & Tobago and Argentina last month.
The potential switch alters the midfield balance a bit. Vázquez is an experienced hand after his work at the World Cup last summer and a superior tackler in that spot, while dos Santos prefers to rely on his positioning to halt the opposition. Dos Santos also supplies more variety in possession as the Mexicans attempt to build through midfield.
Vázquez is the second player to drop off the Mexico roster. LA Galaxy forward Giovani dos Santos withdrew after sustaining an undisclosed muscle injury in the 1-1 draw at Seattle Sounders on Sunday. Club América midfielder Javier Güemez replaced the forward in the selection on Monday.