Jose Aldo promises to return after suffering loss to Max Holloway at UFC 212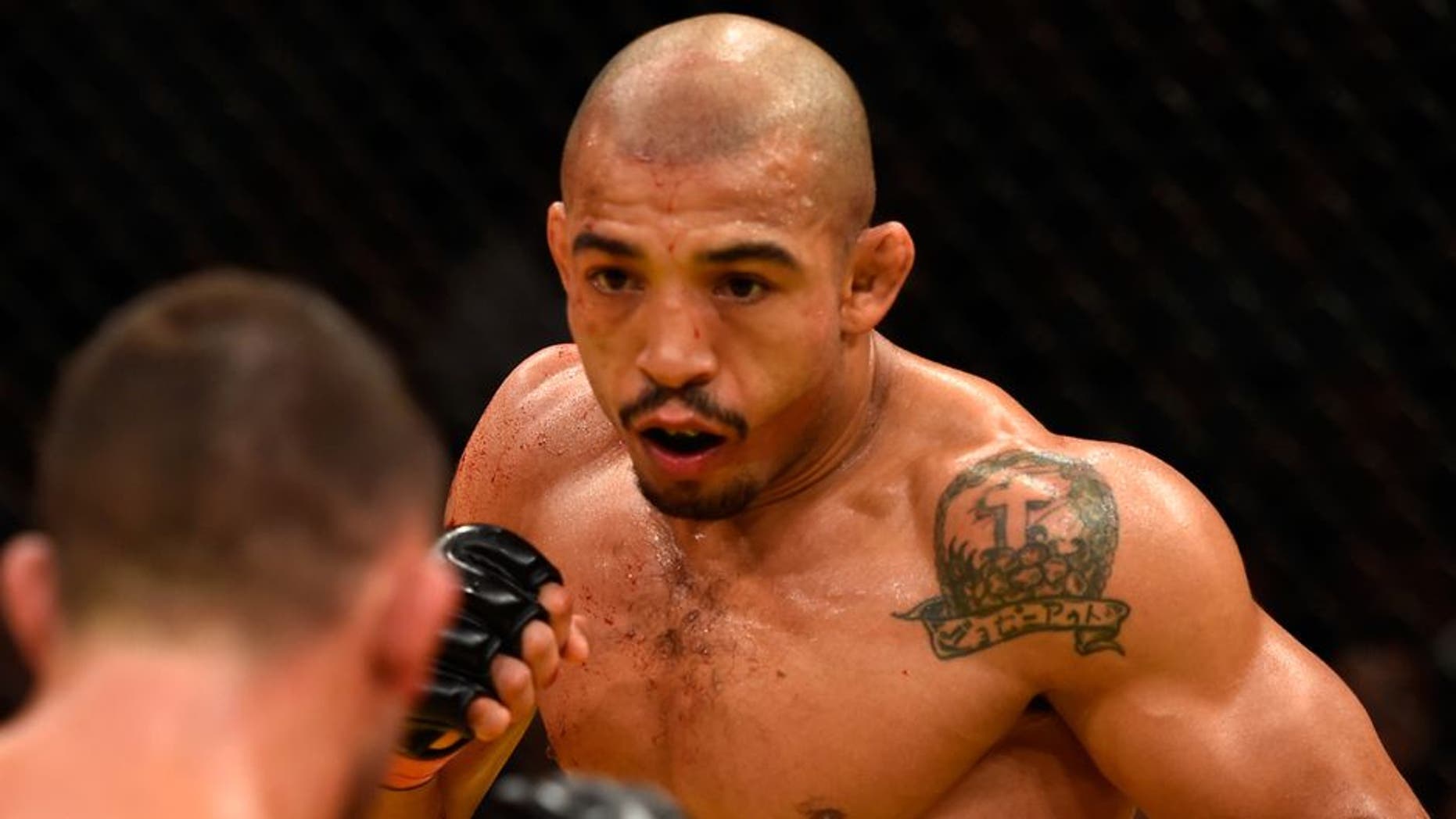 Jose Aldo suffered only his second loss in the past decade when he fell to Max Holloway by third round TKO on Saturday night at UFC 212 in Brazil.
Despite a strong start in the fight, Aldo got hammered with a big combination in the third round that knocked him to the mat before Holloway pounced on him to get the finish.
After the fight, Aldo didn't speak to media or attend the post-fight press conference but broke his silence on Monday with a post on Instagram (translation courtesy of MMAFighting).
"I only have to thank my dad' Andre Pederneiras, the best team in the world, Nova Uniao, because if it wasnt for them I wouldnt be the peoples champion, and [thank] all my trainers, who did a super well done job and got me ready, and all my fans who are always with me, heres my love and my thank you. Im speechless with all the love Ive received until today, and every word you send to me. Thank you," Aldo wrote
"The rest, [expletive] it, because Ill come back, because we go down so we can get back up! Thats it! Well be back!"
Last year, Aldo had threatened to retire from the sport after he failed to get a rematch with Conor McGregor, who knocked him out in 2015 before leaving the featherweight division.
Aldo's frustration boiled over when he asked the UFC for his release before the two sides finally made peace so he could return to fight Holloway in June.
Unfortunately the fight didn't go his way and Aldo dropped to 1-2 in his past three fights after starting out his career with the UFC with an undefeated streak including seven title defenses.
It appears the loss to Holloway won't push Aldo towards leaving the sport but instead it's fired him up as he sounds motivated to return to action in the near future.