Jordan Taylor's growing mullet getting more attention than his recent championship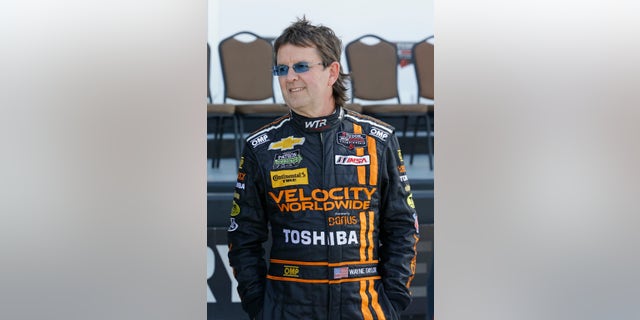 DAYTONA BEACH, Fla. – It's fairly common to see a mullet or two at Daytona International Speedway.
But the business-in-the-front, party-in-the-back hairstyle is usually found in the stands and not on the starting grid.
Jordan Taylor is an exception. The 22-year-old Taylor, who teamed with Max Angelelli to win a Grand-Am championship in 2013, has been growing his brown locks out for a year. And he's proud of the outcome — even though fellow drivers and others in the garage area are pointing fingers and making fun of his new 'do.
Taylor says the mullet has "gotten me more attention than anything else. I did two TV interviews this week and one radio interview, and it was all about the mullet.
He says he's been compared to celebrities Billy Ray Cyrus and Ellen DeGeneres.