Jones flubs attempt at Lambeau Leap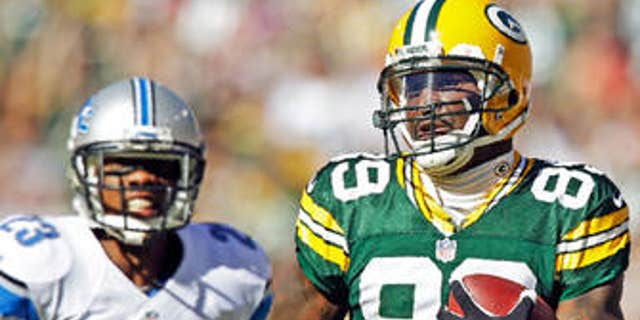 Maybe the first attempt was just practice.
Wide receiver James Jones came through with a huge play in the Packers' 22-9 over the Lions on Sunday, when he hauled in an 83-yard touchdown pass from Aaron Rodgers. So, what's the next logical step?
Duh, a Lambeau Leap!
Well, we're not here to cast aspersions about Jones' athletic ability, because everyone knows he's a finely tuned athletic machine. But, it's clear that Jones mistimed the jump because his first attempt was woefully short.
Give him credit though, because he got back on the horse and tried it again. This time, he was successful. Don't worry, James. I'm sure your teammates will forget all about this.
On second thought, the exact opposite will probably happen.