Jon Jones rips light heavyweights in epic Twitter rant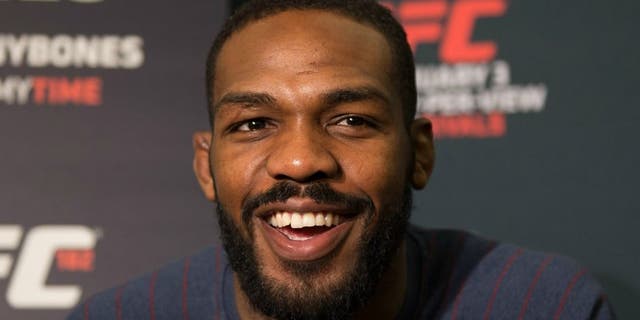 NEWYou can now listen to Fox News articles!
Interim light heavyweight champion Jon Jones has been relatively quiet during his temporary suspension, but that changed Wednesday night when he let the rest of the light heavyweight division know exactly how he feels about them.
Jones took to Twitter to let his past and future opponents know that at the end of the day they're all just part of his legacy.
Jones then got more specific in his tweets, targeting light heavyweight contender Daniel Cormier and Anthony Johnson, who questioned Jones' champion mettle during a recent press tour for their fight at UFC 206.
https://twitter.com/JonnyBones/status/788967954025111553
Jones was scheduled to fight Cormier at UFC 200 to unify the light heavyweight belt before he was flagged by USADA for a potential anti-doping violation just days before the event. Jones was subsequently pulled from the the fight and is expected to meet with the Nevada State Athletic Commission in November to determine his fate.
Since then, current champion Cormier has been matched up against heavy-handed light heavyweight Anthony Johnson in a title fight slated for UFC 206 and appears to have put his rivalry with Jones behind him. Cormier recently told Ariel Helwani that he doesn't know what's going on with Jones and that he doesn't "think about it anymore."
The winner of that UFC 206 title fight will likely face Jones next.