Jon Daniels shoots down Jurickson Profar trade rumors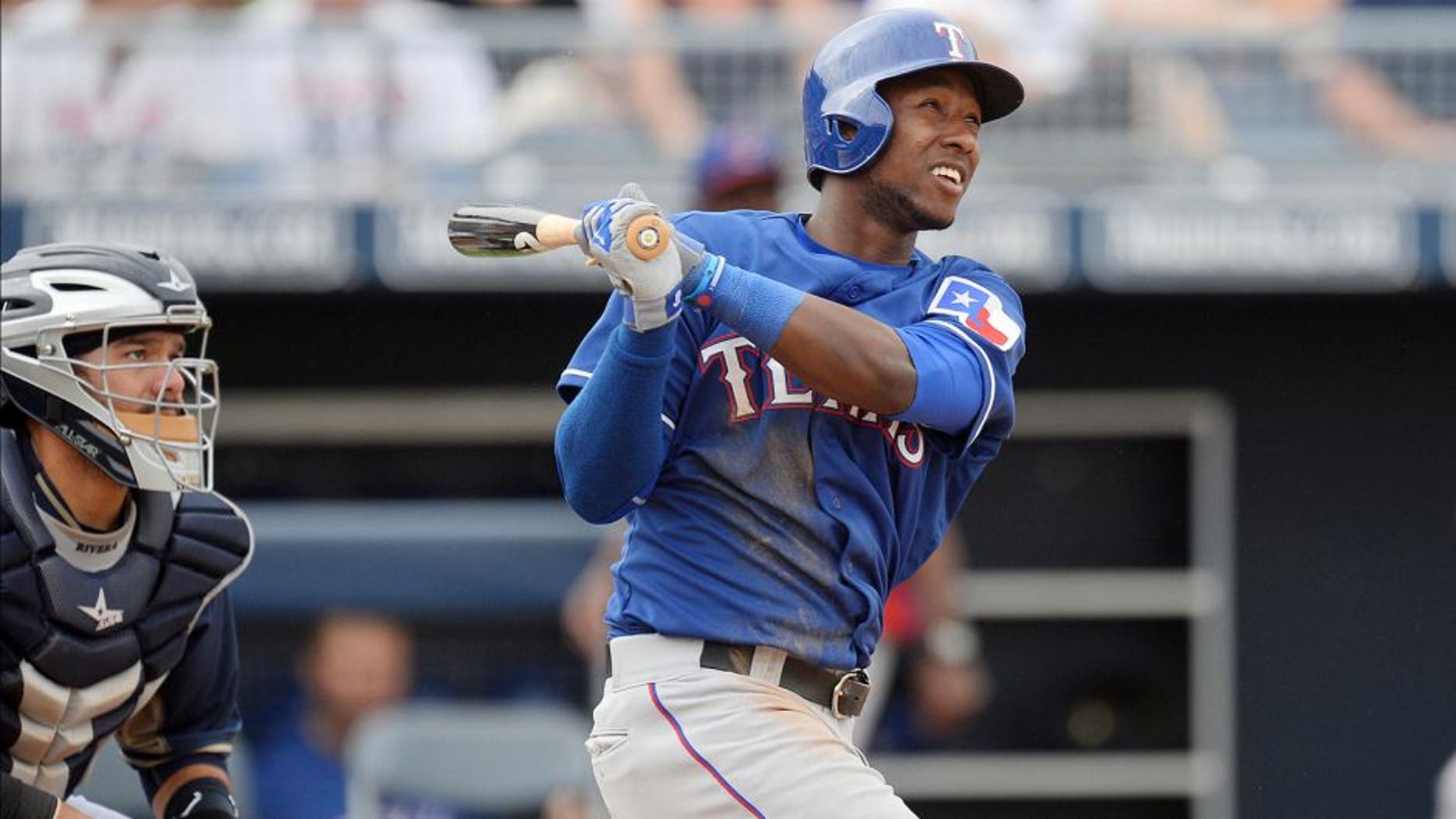 Despite injuries, Jurickson Profar will likely stay with the Rangers. Joe Camporeale USA TODAY Sports
It's the offseason. It's the trade season. Rumors are flying around.
One of those rumors is the possibility of the Texas Rangers trading top prospect Jurickson Profar.
Profar has missed each other last two seasons with various injuries and doesn't have a clear position with the Rangers -- Elvis Andrus is a stalwart at shortstop and Rougned Odor has emerged as the team's starter at second base.
Still, general manager Jon Daniels shot down those trade rumors.
"We are not looking to trade him," Daniels told the New York Post. "We held onto him this long. We are pretty optimistic his shoulder is fit. The mindset is to wait and see where he is. We believe he will get back to his value, which was one of the best young players out there."
For what it's worth, Profar has excelled as a DH-only in the Arizona Fall League, starting the AFL All-Star game.
MORE NEWS: Want stories delivered to you? Sign up for our NBA newsletters.