Johny Hendricks to attempt cut to 170 pounds once again next month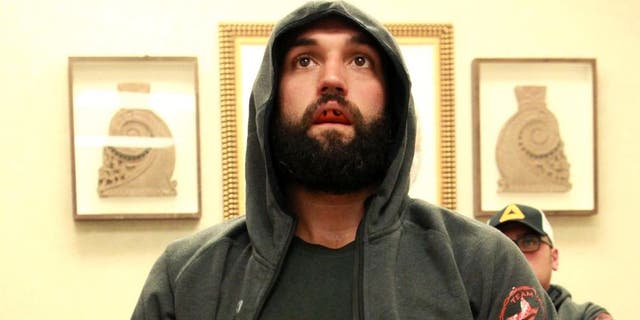 NEWYou can now listen to Fox News articles!
After failing to make weight and compete for UFC 192 last week, former welterweight champion Johny Hendricks was placed in the middleweight division -- at least in the mind of promoter Dana White. According to a UFC Tonight report, however, Hendricks himself is still not yet certain that he'll move up to fight the relative giants at 185 pounds.
UFC Tonight reported Wednesday evening that Hendricks plans to do a "mini cut to 170." If that test cut goes well, the 5-foot-9 "Bigg Rigg" plans to stay at welterweight.
After reportedly suffering from a kidney stone attack during his previous weight cut last week, Woodley wants to see how well his body responds in another attempt. We'll keep you posted on developments with this story as they occur.
Hendricks won the welterweight world title in March 2014 with a decision victory over Robbie Lawler. The following December, after what he said was a brutal weight cut, Hendricks lost the belt to Lawler via split decision.
In March, after reportedly keeping his weight under 200 pounds in between fights, Hendricks won a decision over Matt Brown. He was scheduled to face Tyron Woodley in Houston last week before pulling out of the fight.