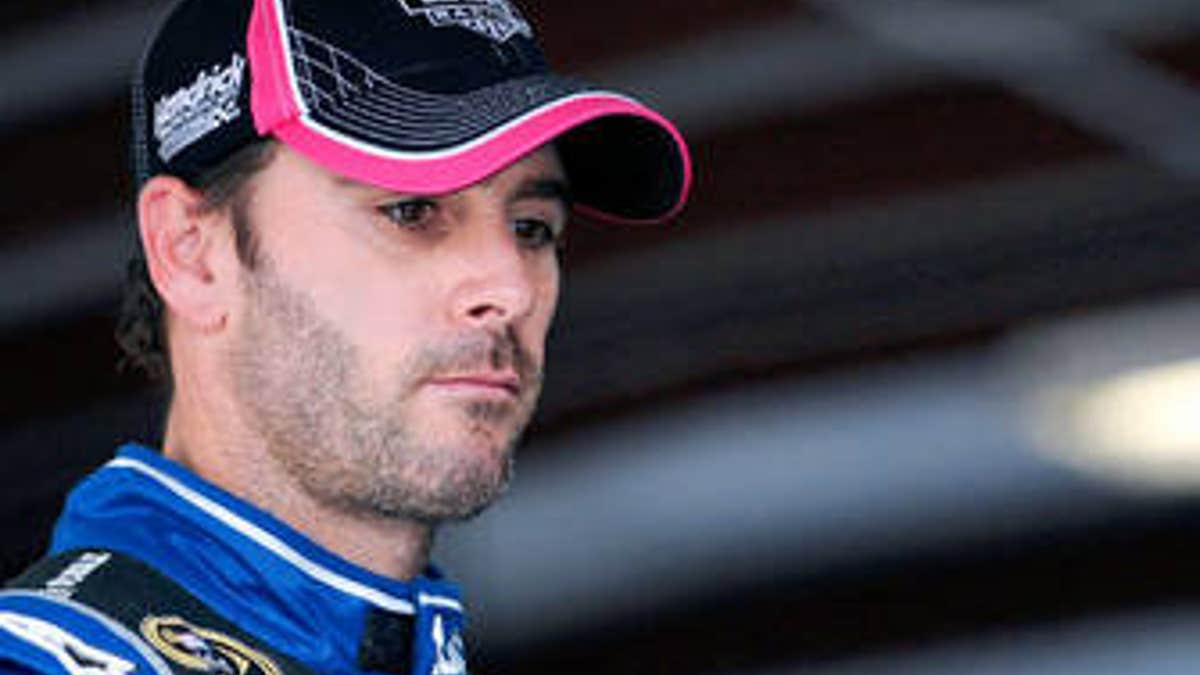 While I don't think Jimmie Johnson and the No. 48 team left Talladega angry at their missed opportunity, you just know they have to be disappointed.
He dodged the biggest bullet that could have been disastrous for him - that being racing Sunday at Talladega Superspeedway. He came out with the points lead with only four races to go. However, he led the most laps but once again didn't win the race.
Matt Kenseth finished clear back in 20th and lost the points lead. Had Jimmie either won the race or finished in the top five, his four-point lead going into Martinsville this weekend would be much greater over Matt. I could easily have seen Jimmie going into his playground - Martinsville Speedway - with a double-digit points lead.
So they had a good day, but it could have been better. If you heard Jimmie in his post-race interviews, he said the championship is now the No. 48 team's to lose with only four races to go. These last four tracks have been very good to Jimmie. The glaring statistic is Martinsville. Jimmie has eight wins there and the best Matt has been able to put on the board is eight top-10 finishes there.
So the No. 48 can't be too awfully down from Talladega. Remember, Jimmie was 21st with three laps to go, and he was behind Matt. To walk out of there with a 13th-place finish while Matt was 20th, the No. 48 really has to look at the glass as being half full.
Jimmie and Matt had the most to lose Sunday at Talladega with their tight points race. I was impressed at how hard they raced all day long Sunday. They didn't immediately fall to the back to stay out of the eye of the storm. They both raced their guts out all day long.
Again, Matt and Jimmie had the most to lose, but they put it all out there on the line and didn't sandbag it to play it safe.
The original article can be found at FOXSports.com: Johnson missed chance at Talladega.