Johnny Manziel reaches deal to dismiss domestic assault case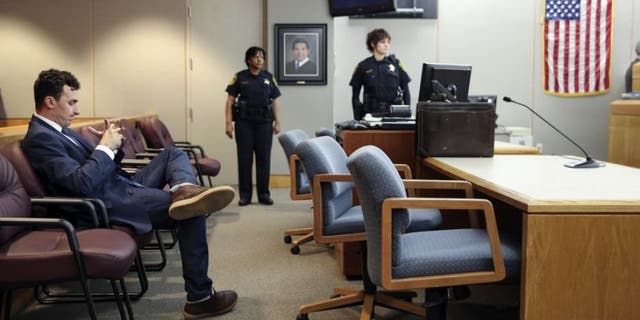 Former Cleveland Browns quarterback Johnny Manziel has reached a tentative settlement with prosecutors to dismiss his domestic assault case involving his ex-girlfriend.
The deal has not yet been finalized, but defense attorney Jim Darnell is encouraged it will get done. The judge set a date for an additional hearing on Dec. 1, when the case will presumably be settled.
Manziel, 23, is accused of hitting and threatening is ex-girlfriend Colleen Crowley in January, when the two shared a night out. In April, Manziel was indicted by a Dallas County grand jury.
Though the settlement is a step in the right direction, it doesn't completely absolve Manziel of all possible wrongdoing. He still would face a misdemeanor assault charge, which carries a penalty of up to one year in jail and a $4,000 fine.
Manziel was taken with the 22nd overall pick by the Browns back in 2014, playing 15 games in two seasons. He was released by the team on March 11 following a slew of off-field trouble.
Information from the Associated Press was used in this report.