John McCain tweets ire at Dodgers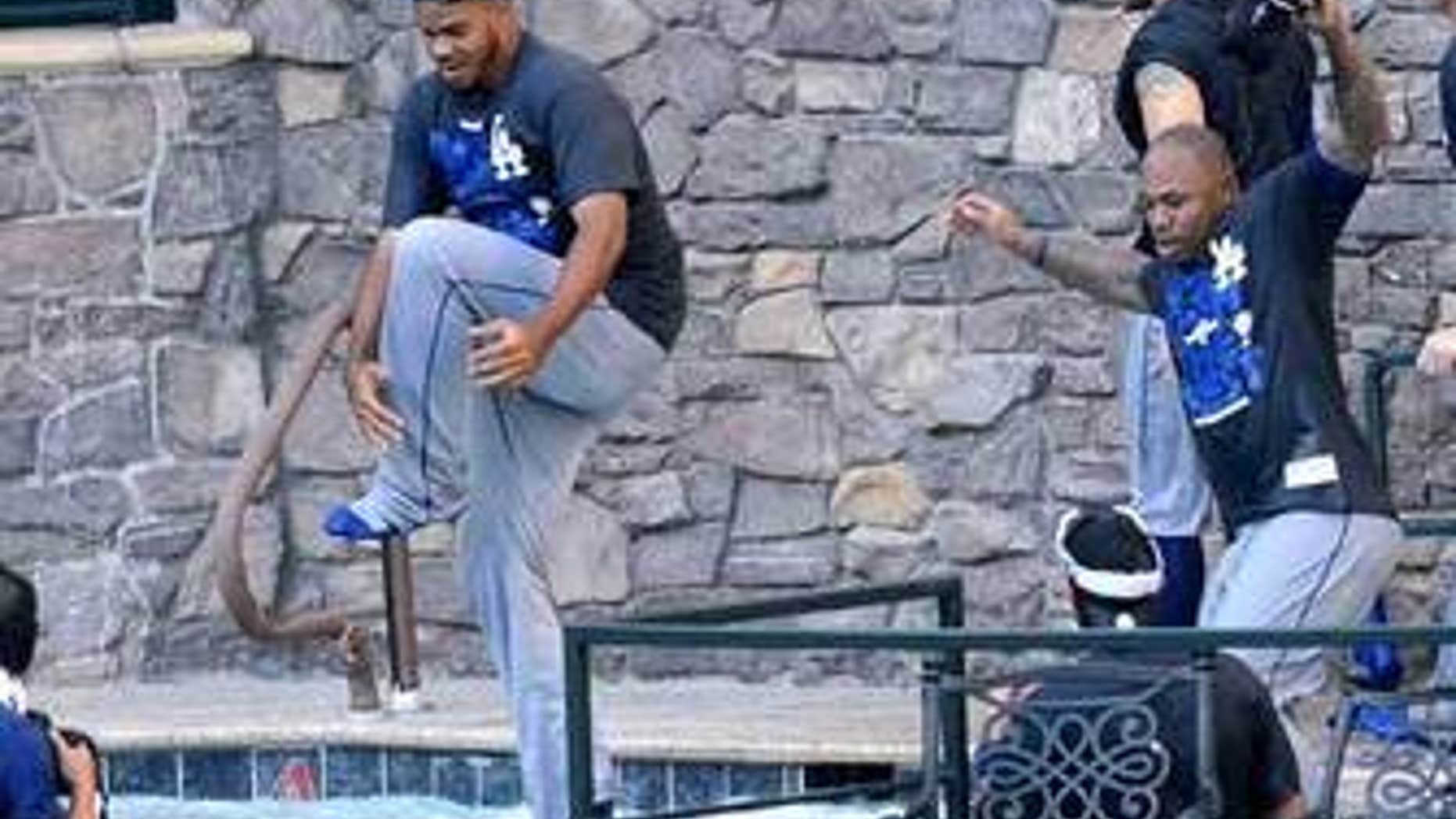 The Los Angeles Dodgers' NL West-clinching celebration on Thursday in the Arizona Diamondbacks' swimming pool at Chase Field seems to have sent Sen. John McCain off the deep end.
No-class act by a bunch of overpaid, immature, arrogant, spoiled brats! "The #Dodgers are idiots" http://t.co/KfZZliBFBV
-- John McCain (@SenJohnMcCain) September 20, 2013 McCain wasn't the only one infuriated as the home team didn't appreciate the Dodgers' party, either. "I doubt the New York Yankees would do something like that. They clinched the division this year, so if that's how they're going to act and be classless, that's their clubhouse," infielder Willie Bloomquist told reporters .
Not everyone was bent out of shape. Pitcher Brandon McCarthy kept a level head on Twitter.
Celebrating is fun. I don't care how and where you do it. Only thing to care about is what we need to do to celebrate in our pool next year.
-- Brandon McCarthy (@BMcCarthy32) September 19, 2013 The Diamondbacks had asked the Dodgers to please refrain from celebrating on the field, a request that in hindsight may have backfired.