John Fox: San Diego's Qualcomm Stadium is a 'dump'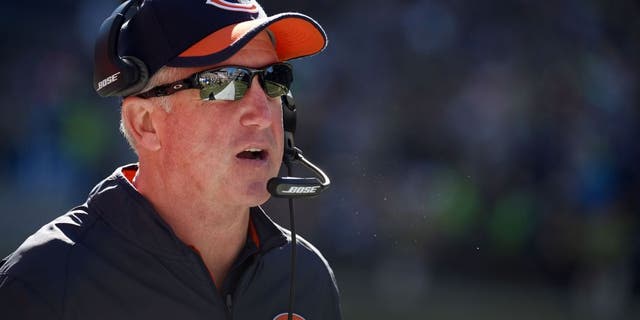 Bears head coach John Fox played and coached at Qualcomm in the 1970s. Steve Dykes Getty Images
Chicago Bears head coach John Fox is very familiar with Qualcomm Stadium, and his view of the venue has changed significantly over the years.
Fox moved to San Diego at the age of 15, according to Patrick Finley of the Chicago Sun-Times. He played at Qualcomm Stadium as a safety at San Diego State (he first coached there as a graduate assistant). Fox stayed there when he got a coaching job at United States International University, and he returned to the old stadium more than a decade later as an assistant on the San Diego Chargers' coaching staff.
Then, in 2003, Fox attended Super Bowl XXXVII at Qualcomm and realized it wasn't the same place he admired in the 1970s.
"I was like, 'God, this place is a dump,'" Fox recalled, per the Sun-Times.
Fox and the Bears will visit San Diego this weekend and play what will probably be the franchise's last trip inside Qualcomm. The Chargers are exploring a move to Los Angeles after this season, and the Bears won't visit again for another eight years under the NFL's current scheduling cycle.
By beating the Chargers on Monday night, the Bears can give Fox some closure at the stadium that birthed his coaching career.
MORE NEWS: Want stories delivered to you? Sign up for our NFL newsletters.