Joel Embiid once told Nerlens Noel: 'This is my team now'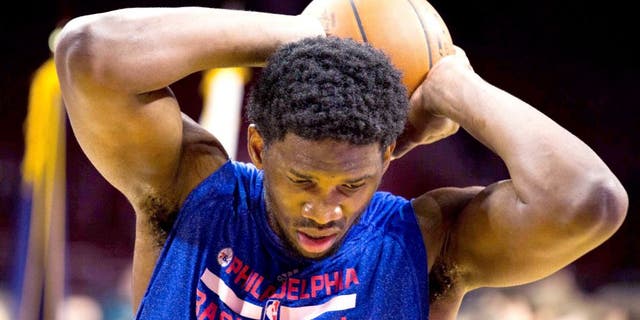 NEWYou can now listen to Fox News articles!
Joel Embiid is expected to miss a second consecutive season, after doctors discovered that his foot wasn't healing as expected and would require additional surgery.
It's a frustrating setback for Embiid and the Sixers, mainly because he was feeling no pain in the foot, and by all accounts, was looking dominant in workouts.
He was feeling pretty good about himself, too, as Marc Spears of Yahoo Sports reports.
"Sixers Joel Embiid played very well in workouts prior to re-injuring foot and after getting best of Nerlens Noel once told him this is my team now," he posted on Twitter.
Noel, of course, also missed his entire first season due to injury, but appeared in 75 games last season, and had evolved into an above-average defender by the time his rookie year was finished.
Hopefully that same level of confidence returns for Embiid once he's able to get back on the court following this latest round of surgery.