Joe Thomas says the Browns should not use the No. 1 overall pick on a QB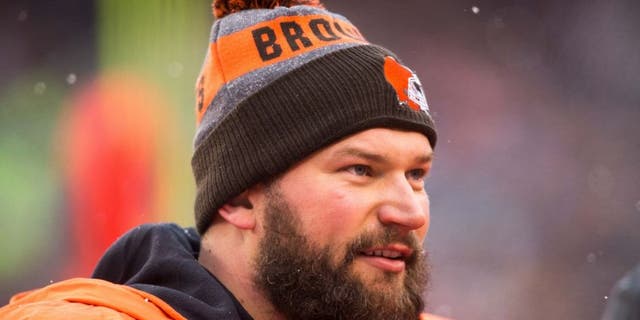 One of the silver linings of the Cleveland Browns' dismal 1-15 season is that they will have the No.1 overall pick in April's 2017 NFL Draft, and also the top pick in each subsequent round.
Ten-time Pro Bowl left tackle Joe Thomas appeared on The Dan Patrick Show on Thursday where he acknowledged that he's not part of Browns war room but weighed in on how the team should use the pick. (Here's a short transcript if you're unable to listen right now):
Thomas: You want to go defense. I think you need to get a pass rusher.
Patrick: Really? Okay. Well you got the kid out of Texas A&M. Myles Garrett. So he's somebody you might consider at that position. But you think you'd be going too high for a quarterback at one overall?
Thomas: I think you need to be careful going with a quarterback at one because if they fail, they don't help your team at all. Whereas if you pick a defensive lineman and maybe they don't live up to the hype, you can still find a place to get them on the field and have an impact. We're a team where we need guys who come in and start and contribute.
The Browns have a lot of areas of need as Thomas indicated and have seen a revolving door of quarterbacks since drafting QB Tim Couch at No. 1 overall in 1999. So it sure sounds like Thomas would be happy to see Cleveland shy away from North Carolina QB Mitch Trubinsky or Clemson's DeShaun Watson, to name a couple. We'll see if the Browns front office feels similarly.
Meanwhile, the Pro Bowler has also weighed in on some more topical NFL issues, like commissioner Roger Goodell possibly having to hand off the Lombardi trophy to Tom Brady: