Joe Rogan doesn't expect to call UFC fights for very much longer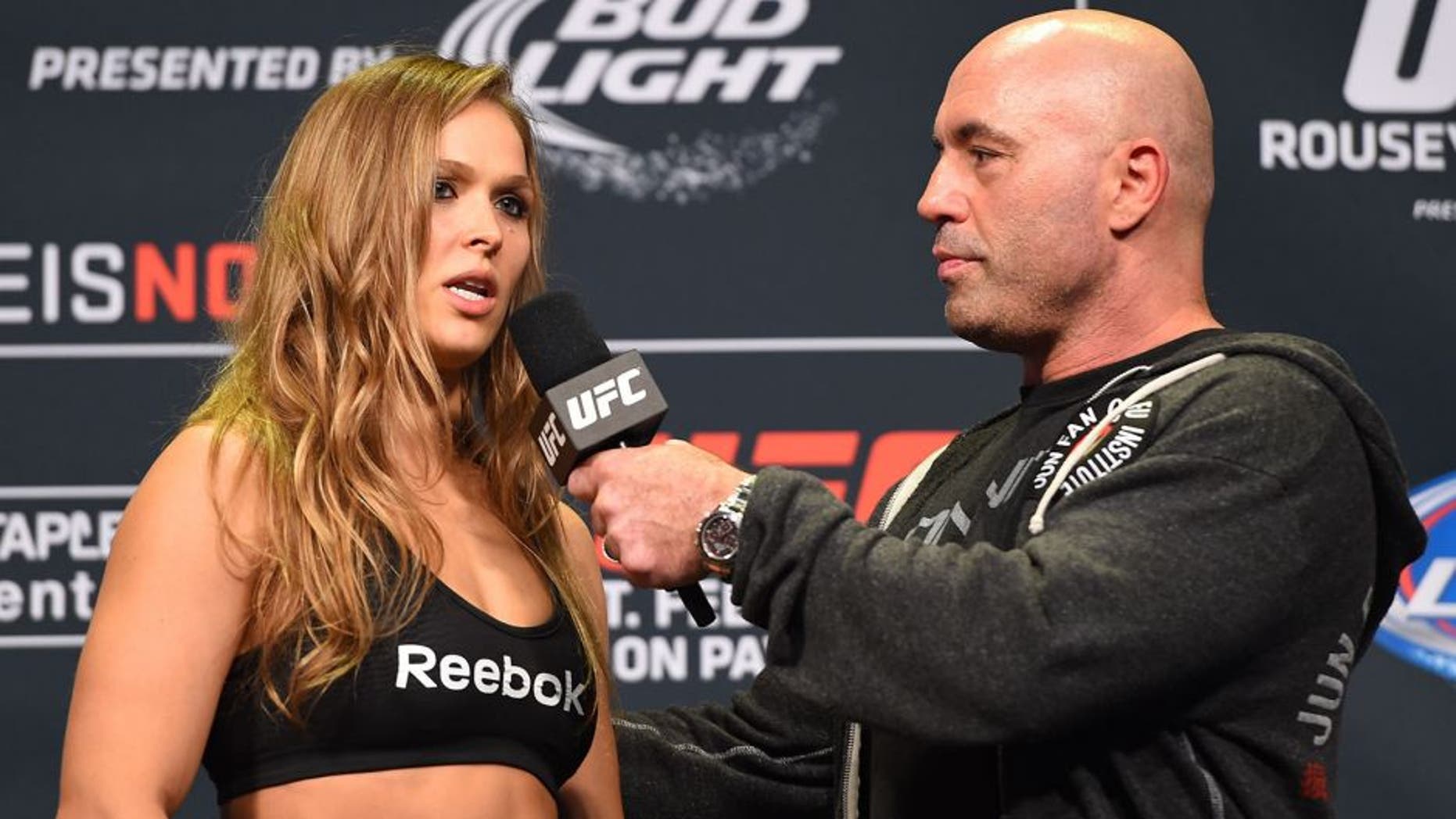 Joe Rogan has been a stalwart of UFC programming for nearly 20 years, but his run with the promotion might be coming to an end sooner rather than later.
Rogan has previously commented that when his current contract comes to an end in August that he might consider walking away from commentating on the sport, but now as the deadline fast approaches it appears he's seriously considering that option.
Rogan told Rolling Stone that if the UFC actually sold to new owners he'd be out the door immediately, but regardless of any potential sale his time commentating for the promotion is definitely limited.
"I'm not working for anybody else. If the sale goes through I'm outta there. I'm already wondering whether or not I can continue doing this as it is," Rogan said.
According to the veteran broadcaster, comedian and podcast host, calling fights is something he's passionate about but it's also something that runs its course.
"I will always be a fan, I'll always love it, but (expletive) I've been working for the UFC on and off for almost 20 years. And that's more than I've done anything in my life," Rogan said. "I'd like to move on. The only other thing I've done longer than that is stand-up comedy, but you know, with stand-up comedy I'm constantly writing new material, I'm traveling, I do it out of my schedule, I do it whenever I want.
"You know, it's a very different thing calling fights rather than just being a fan. I'll always be a fan, for sure, but as far as calling fights -- boy, I don't see that going on very much longer."
Rogan is a staple for all of the big UFC cards, especially pay-per-views where he's made some of the biggest calls in the history of the sport.
If Rogan actually exits, the UFC will likely look at former middleweight Brian Stann or former title contender Kenny Florian to fill the role in his absence.