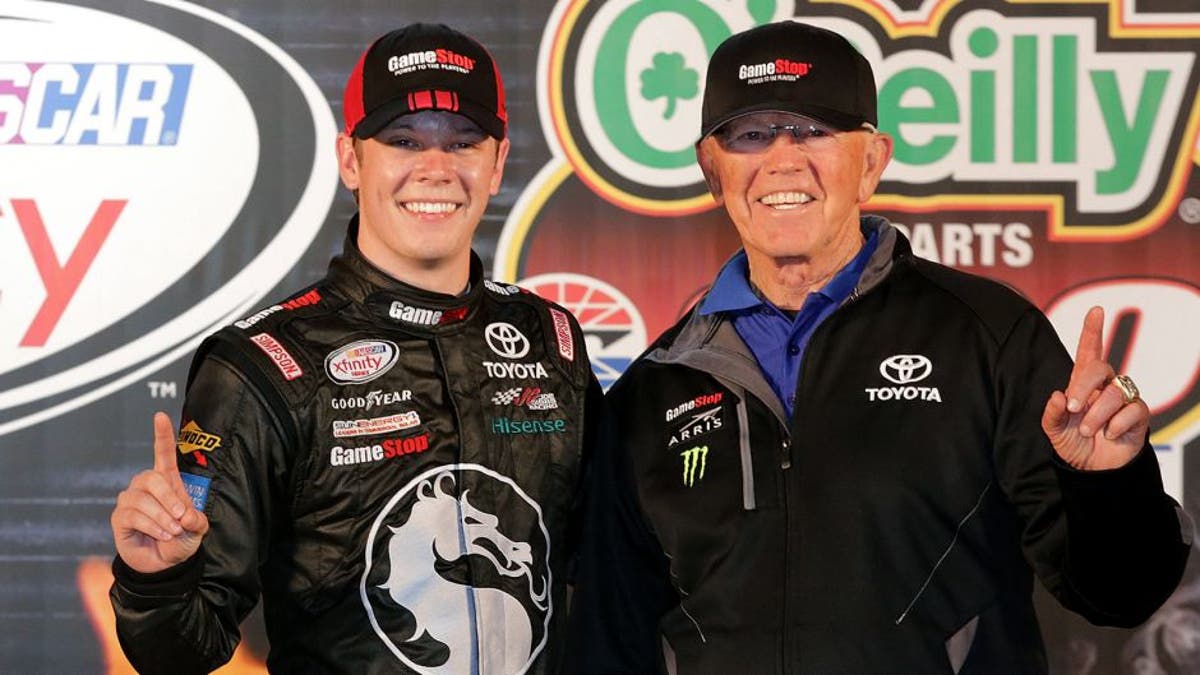 If anyone thought young Erik Jones might be leaving the Joe Gibbs Racing camp anytime soon, think again.
Speaking Tuesday on SiriusXM NASCAR Radio, JGR owner/founder and three-time Super Bowl-winning coach Joe Gibbs said the organization plans to field a full-time XFINITY Series ride for Jones next season, along with entering Jones in multiple Sprint Cup races.
Jones, 19, made his official Sprint Cup Series debut in May at Kansas Speedway where he subbed for injured Kyle Busch. The Byron, Michigan native also drove the majority of the spring Sprint Cup race at Bristol Motor Speedway in place of Denny Hamlin, who started the race but had to make an early exit because of neck spasms.
"We look at Erik as a big part of our future,'' Gibbs said on SiriusXM. "We've got a plan laid out. The plan next year would be a full XFINITY season and try to run for a championship there and also, in all likelihood, have him in some Cup races. That would be the goal for next year."
After making select NASCAR Camping World Truck Series starts the past two seasons for Kyle Busch Motorsports, Jones is running the full 2015 season in a KBM Toyota and currently ranks third in the standings on the strength of a win and nine top 10s in 12 starts.
Jones won a combined four truck races while driving partial schedules in 2013 and 2014.
Jones has competed for JGR in 17 of this season's 19 XFINITY races, winning twice and recording 11 top-10 finishes.
JGR currently fields the maximum four Sprint Cup teams allowed by the NASCAR rulebook, but could campaign a fifth car for Jones in up to seven races in 2016.
Moving Jones into a full-time Sprint Cup ride for JGR in 2017 would require one of JGR's four current drivers going elsewhere.
"We've got a plan laid out in the future, something we don't want to talk about now," Gibbs said of Jones. "There is no question, Erik is headed for Cup and we've got a path charted that we think is the best to get him ready and to fulfill his goal of being in a Cup car as quick as we can get him there.''
All four JGR Cup drivers -- Denny Hamlin, Carl Edwards, Matt Kenseth and Kyle Busch -- have won races this year, and all but Busch are locked in the Chase for the Sprint Cup.
Busch, who missed the season's first 11 points races due to injuries, needs to get into the top 30 in points over the last five regular-season races to join his teammates in the Chase.