Joe Gibbs Racing shuffles crew chiefs for Carl Edwards, Denny Hamlin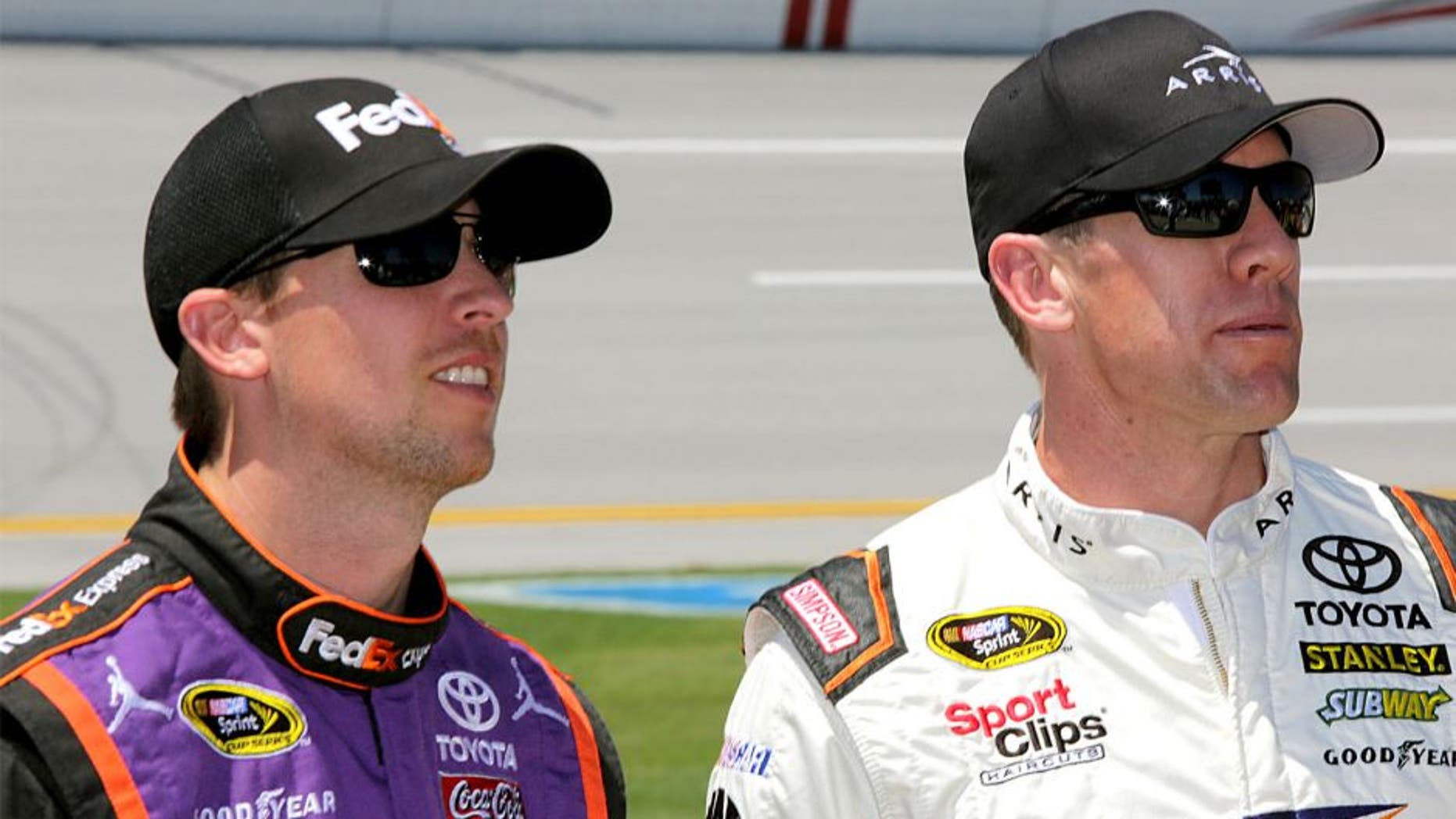 Joe Gibbs Racing had a great 2015, with Kyle Busch winning his first NASCAR Sprint Cup Series championship and all four team drivers qualifying for the Chase for the Sprint Cup.
Even with all that success, though, the team is making big changes for 2016.
On Monday, JGR announced Dave Rogers will move from Denny Hamlin's No. 11 Toyota to the No. 19 of Carl Edwards, while Mike Wheeler will become Hamlin's crew chief after spending a year as crew chief of JGR's No. 20 XFINITY Series car. Edwards finished fifth in points this year, while Hamlin was ninth.
Adam Stevens will remain crew chief for Kyle Busch as will Jason Ratcliff for Matt Kenseth.
On the outside looking in right now is Darian Grubb, Edwards' former crew chief, who the team said "is currently exploring several opportunities for the 2016 season."
So why change crew chiefs for two drivers who finished in the top 10 in points?
Easy. There's only one champion at the end of each season. And neither Hamlin nor Edwards was the champion this year and they both badly want to be. For the team to make these moves, the drivers have to believe this gives them the best chance of winning in 2016.
It will be interesting to see what happens to Grubb, who won the championship as a lame duck with Tony Stewart in 2011 and before that worked as an engineer and crew chief with Hendrick Motorsports.