Jodie Meeks ready to help Pistons on perimeter after handling increased role with Lakers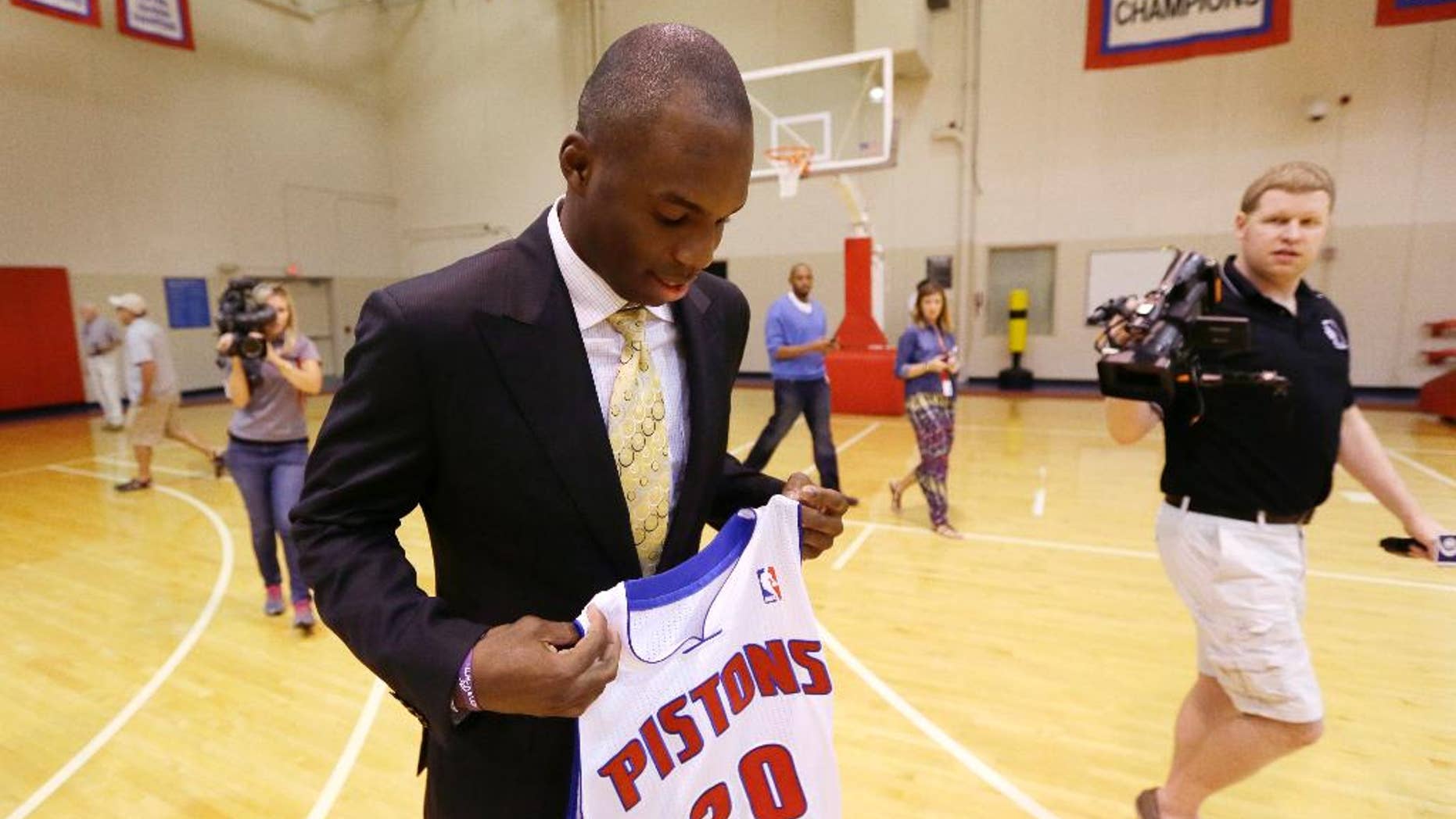 AUBURN HILLS, Mich. – The Detroit Pistons formally introduced guard Jodie Meeks on Monday after signing the free agent to a $19.5 million, three-year deal.
The Pistons hope Meeks will help bolster their perimeter shooting after he averaged a career-high 15.7 points last season for the Los Angeles Lakers, taking advantage of the opportunity that came about because of Kobe Bryant's injury problems.
Meeks has averaged 9.7 points over his five-year career.
Only one Detroit player in 2013-14 — Kyle Singler — shot over 34 percent from 3-point range while playing major minutes. The Pistons couldn't take advantage of big men Andre Drummond, Greg Monroe and Josh Smith because of the team's inability to produce outside the paint.