Jimmy Johnson hears good things from Chip Kelly on Tim Tebow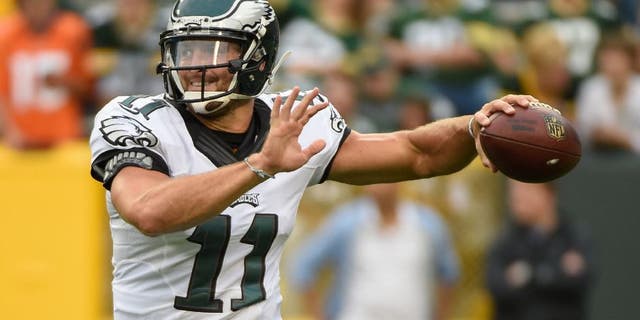 NEWYou can now listen to Fox News articles!
NFL legend Jimmy Johnson has kept tabs with Philadelphia Eagles head coach Chip Kelly this offseason, and he continues to hear good things about quarterack Tim Tebow. With final roster cuts looming, you can add Johnson to the list of people who believe that Tebow has an excellent shot to stick with the team and even find a role in some offensive packages in 2015.
"I've talked to (Eagles head coach) Chip Kelly a few times, and Chip is trying to make it work," Johnson told Mike Bianchi of the Orlando Sentinel. "There may be a spot for Tim on that Philadelphia team ... there might be a package for him."
Although Johnson might not prefer Tebow as his ideal starting quarterback, that doesn't mean he thinks he can't win with him at the helm. In the right situation, he believes that Tebow can thrive.
"Tim Tebow brings so much to the table and so much to the team that if you were very good in all the different areas -- offensive line, running the football, defense -- I think you could be successful with Tim Tebow as your quarterback," Johnson said. "But you would have to structure your entire offense around him -- and then what happens when he gets hurt, then what are you going to do with your backup QB and your whole team?"
Recent reports suggest that Tebow has the upper hand on Matt Barkley for the Eagles' third quarterback job and a spot on the final 53-man roster. Time will tell.
(h/t Orlando Sentinel)