Jim Irsay lends Jerry Garcia 'Tiger' guitar to Dead & Company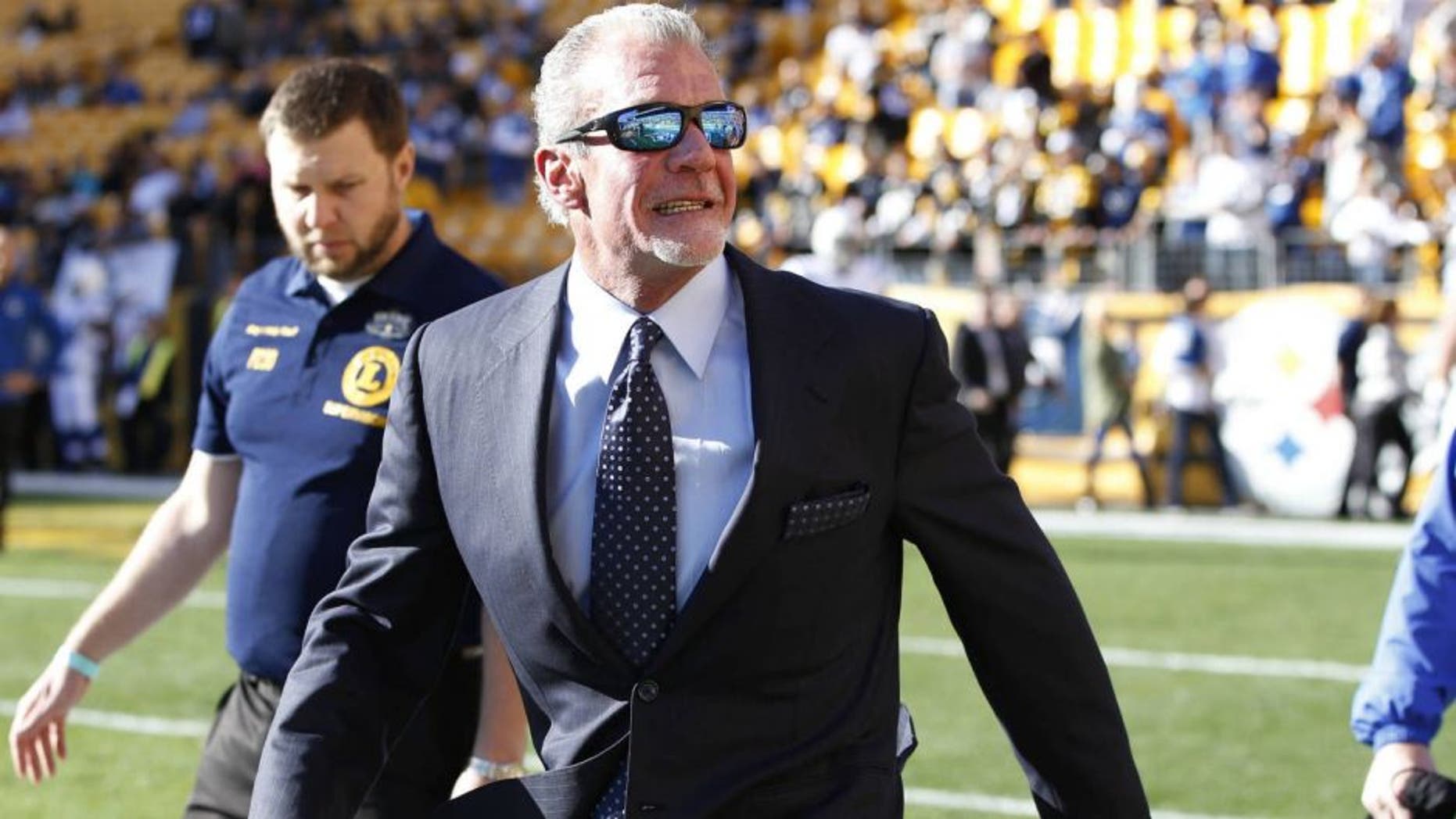 In 2002, Indianapolis Colts owner Jim Irsay paid $957,000 for the late Jerry Garcia's famed "Tiger" guitar at auction. And for most of the time since, the nearly million-dollar axe -- one of nearly 200 in Irsay's extensive collection -- has been on display in museums or behind Irsay's desk at Colts headquarters.
But after 14 years, Tiger may soon be hitting the road again -- this time in John Mayer's hands.
According to the Indianapolis Star, Irsay recently lent the guitar (Garcia's primary from 1979 to 1989) to Dead & Company -- a band made up of former Grateful Dead members Bob Weir, Bill Kreutzmann and Mickey Hart, as well as the seven-time Grammy winner Mayer, bassist Oteil Burbridge and keyboard player Jeff Chimenti -- to use during rehearsals.
The band has been playing together since late last year. And while Mayer has yet to get his hands on Tiger, Irsay and Chris McKinney (the curator of Irsay's collection) are said to be open to the idea of having Mayer play it during some upcoming doncert dates.
That would be welcome news to Dead & Company, considering that last month, Weir, a founding member of the Grateful Dead along with Garcia, described the iconic guitar as one that was "made to be played."
"Even if it someday ends up in a museum, I think half the time it should be trotted out and played, because that's what it was built to do," Weir said during an April teleconference, according to the Star. "I know that Jerry would feel that way."
The band's ongoing tour makes a stop in Noblesville, Indiana -- about 25 miles outside Indianapolis -- on June 17. It's unknown if Irsay will be in attendance.