Jim Harbaugh helps deliver baby calf at dairy farm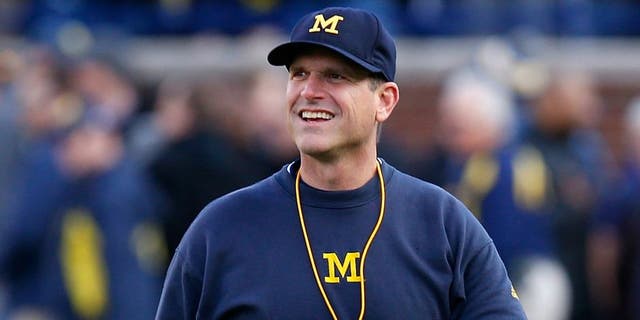 Jim Harbaugh's offseason is moo-ving along quite well.
The Michigan football coach visited Fair Oaks Farms in Indiana over the weekend and shared highlights of his adventure on Twitter, including a photo of himself helping to deliver a baby calf.
No word on the baby calf's name yet, but considering Harbaugh's special efforts, plus his affinity for milk, you'd have to think the folks at Fair Oaks Farms will consider the Harbaugh namesake.