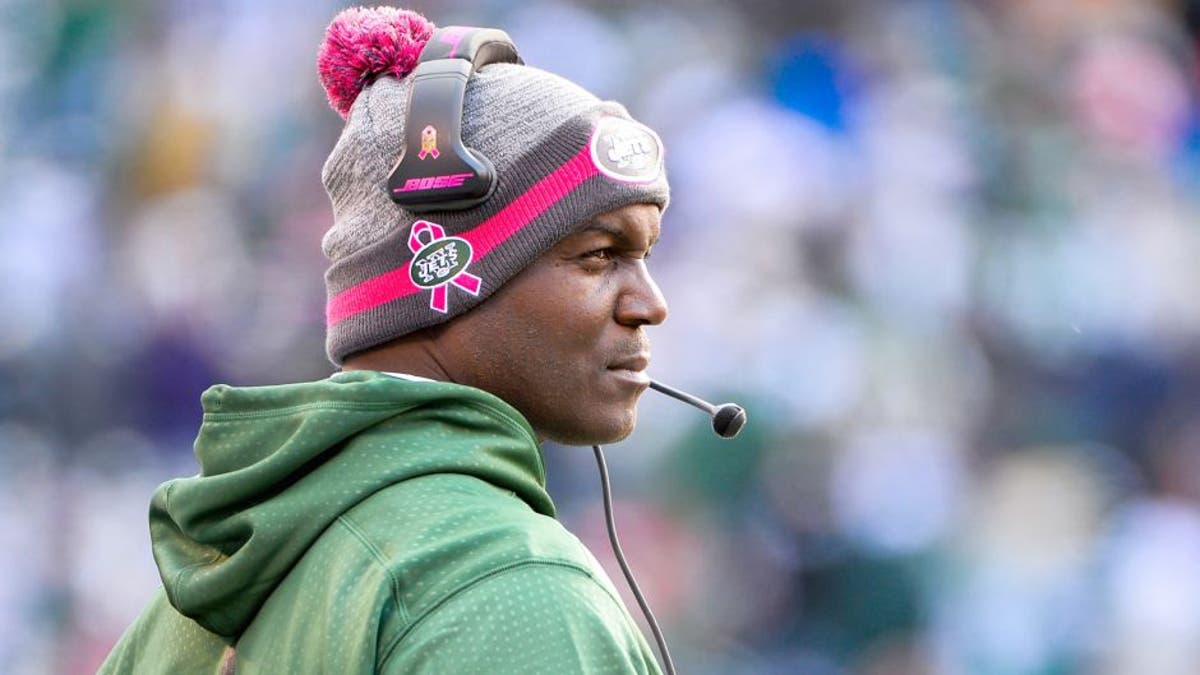 Questionable clock management decisions have raised questions about Todd Bowles. Alex Goodlett Getty Images
Sunday's loss to the New England Patriots wasn't easy for the New York Jets to swallow as they had a great chance to come away with a win late in the game. Mistakes and missed opportunities prevented the Jets from topping Tom Brady and the Patriots, but clock management decisions by Todd Bowles also raised a few red flags.
Bowles elected not to use his three timeouts with time running down in the fourth quarter, with opportunities to use them coming on both sides of the two-minute warning. On Monday, Bowles defended his decision to hold onto his timeouts.
"They were all positive plays," Bowles said via Seth Walder of the New York Daily News. "Had we stopped them, at any [point in] time, when we could have used the timeouts, we would have used it. But they were all positive plays on their side, not on our side, so it was really hard to do."
In Bowles' defense, the Patriots were able to get themselves into a second-and-2 situation after the two minute warning. Had Bowles taken a timeout and the Patriots gotten a first down, the Jets likely wouldn't have had a chance to get the ball back.
"Had we got them in second-and-long, that's one thing," Bowles said. "Second-and-short and they get the first down, we use our timeouts and we don't even get a chance to kick a field and an onside kick. So we were waiting for the right situation to try to call them. But it's hard to call them on first-and-10 and second-and-short.
"It's hindsight. I don't second-guess that."
The Jets had a chance late in the game to tie it at 30 after recovering an onside kick, but Brandon Marshall was flagged with under five seconds left, causing a 10-second runoff. It wasn't Bowles' timeout decisions that doomed the Jets -- it was missed opportunities throughout the game that did.
MORE NEWS: Want stories delivered to you? Sign up for our NFL newsletters.